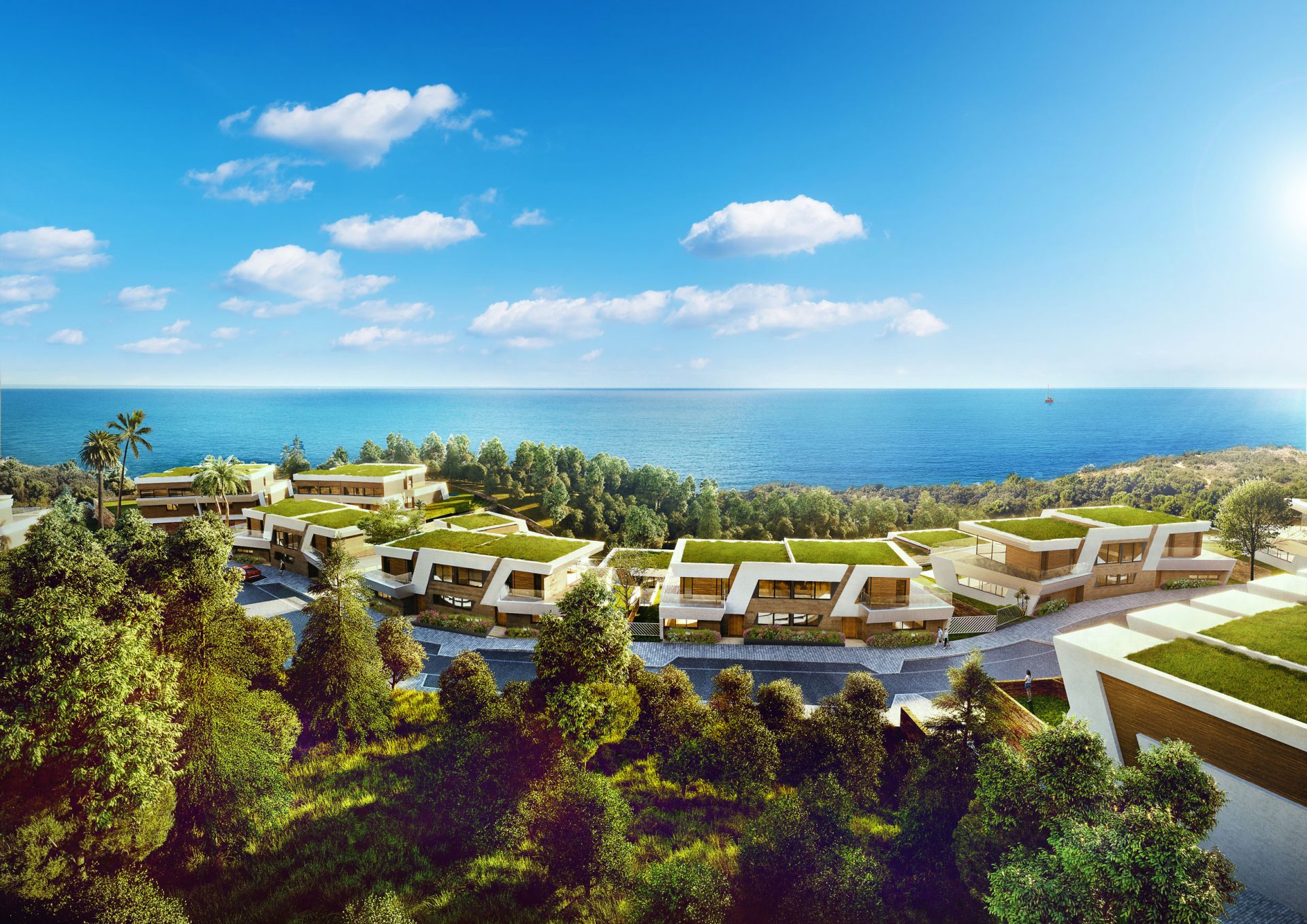 The beauty of Mijas
Mijas is a municipality at the Costa del Sol, between the cities Marbella and Fuengirola. This well-known holiday destination has become more popular as a location for a second home as well. With beaches and golf courses within reach, the sunny climate and the central location, Mijas is a nice destination. The environment is known as classis Andalusia. A lot of white houses and the rough nature leaves the feeling of the authentic South Spain.
Municipality Mijas
When talking about Mijas, usually Mijas Pueblo or Mijas Costa is meant. These two areas are best known by tourists and are more commercial than the rest of Mijas. But there are other parts of this town that cannot be forgotten.
Mijas Pueblo is a small village that complete consists of white houses, a so-called Pueblo Blanco, a white village. There is a beautiful contrast between the white houses and the coloured flowers, terraces and windows. No surprise that this is the part of Mijas that is widely promoted in travel guides. Despite the tourism, there are still a lot of charming things to see and feel in this photogenic place.
La Cala de Mijas used to be a Pueblo Blanco too, but after tourists discovered the placa, La Cala turned into a real fisher's village. Long beaches, a sparkling boulevard and restaurants where the fish you eat comes directly from the sea. Obviously, a popular part of Mijas.
Las Lagunas de Mijas is a part that is a bit more modern and it knows more architecture. Las Lagunas is not discovered by tourists yet and is more urban and popular with cool Spanish youngsters.
Mijas Costa is the whole coastline of the municipality, upon which La Cala, El Chaparral, El Combo and Calahonda. La Cala as separate coastal city is very popular, but the whole region is known as a very touristic destination. The beaches have a total length of 12 kilometres and where there's beaches, there's boulevards, beach clubs and Spanish tapas bars.
Tourism in Mijas
Tourism is a very important source of economy at the Costa del Sol, and it is no different in Mijas. A Google search gives a lot of suggestions, hits and photo reports. The region is well-known for its beautiful buildings and atmosphere, so it is recommended to just walk throughout Mijas' streets and let the beauty of it surprise you.
Other touristic attractions that are famous in Mijas are the bull arena Plaza de Toros de Mijas and the donkeys that are being used as taxis. Both of these events are part of the Spanish culture, but keep in mind that these activities can be cruel to animals. Bullfighting is a controversial sport, even in Spain. Despite of that, it can be interesting to visit the arena, especially because of its design (oval instead of round). The donkey taxis are also controversial. The hot summers and the irregular paths are heavy for the animals. It is recommended for tourists to take a tuk-tuk or to rent a bike.
Eden Resort
Living in or near Mijas is a dream to many potential Spanish home owners. The region is beautiful, has a lot of facilities and is very energetic. To escape this energy, many people prefer living in a calmer area. A project that fits these criteria is Eden Resort & Club,  within minutes from La Cala. This new build plan consists of luxury villa's in an exclusive living community.
Eden Resort & Club consists of villas of three or four bedrooms. The connecting private gardens have a large terrace and when possible, a swimming pool. The houses are designed with spectacular sea view and timeless design. The villas have many facilities, such as a luxury kitchen, dining room and breakfast bar with view on the surroundings.
Residents can enjoy the use of exclusive fitness and wellness facilities. Moreover there is a swimming pool, a tennis field, a large park and there are many golf courses in the neighbourhood, such as La Cala Golf & Country Club, the biggest golf club of Spain.