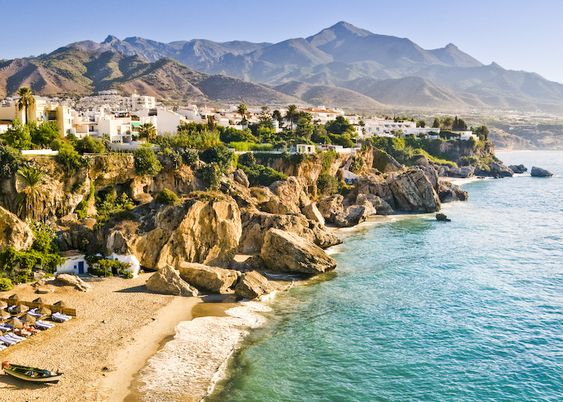 Living on the Costa del Sol? Now is your chance!
Living in the sun is almost everyone's dream. And where could this be done better than on the Costa del Sol? This place in the lovely country of Spain is currently offering the most beautiful and affordable homes!
The Costa just continues on
The Costa del Sol in Spain has been the holiday destination for many Northern Europeans for a very long time. And after all these beautiful holidays, it is not surprising that many people have developed a desire for a (holiday) home in this beautiful place.
And if you have to work from home anyway, why not do so while enjoying the Spanish sun? Because while life has come to a standstill in many places, it certainly has not stopped on the Costa del Sol. Spanish life goes on as usual and restaurants, shops and golf courses are often opened daily from 10am to 6pm.
Low prices in the property market
The advent of COVID-19 may have thrown a spanner in the works for many people, but it has also brought a number of benefits. For even though you have had to wait a little longer, the offer of properties is now twice as beneficial. Sales in the real estate market have taken a real knock, as have many other markets, which has led to a drop in the prices of residences. This means: the same high quality, for a lower price!
Nevertheless, sales are starting to pick up again. Especially in combination with the decrease of the coronavirus and the increase of vaccinations, a home in Spain sounds more and more attractive to people. Besides, spring is normally the season opener for many real estate companies. And people can now visit their favourite properties more often. Because of this, sales will be back to the old pre-corona level within a short time… So if you are looking for a beautiful and high quality property on the Costa del Sol, now is the time to buy (for little money)!
View our property offers on the Costa del Sol at SLG Property and Casadelmar