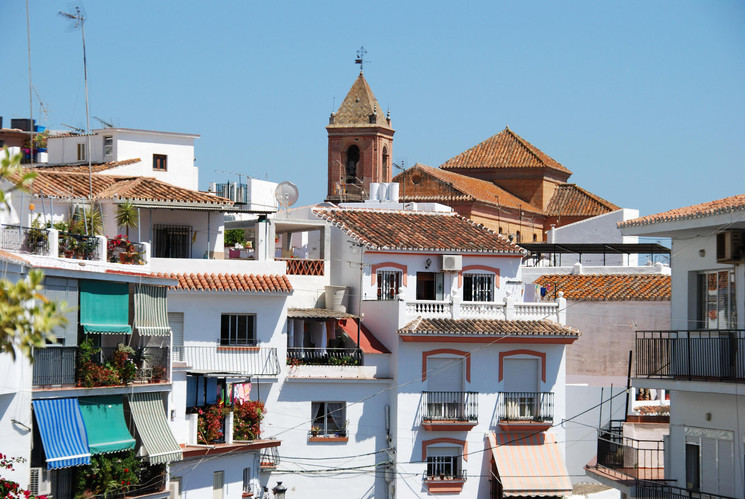 Charming Torrox, Málaga
Torrox is a beautiful Spanish town located in the region of Axarquía. With its pleasant and mild climate, this place is also a favourite among many Spaniards. Tourists are also starting to discover it more and more and are found mainly in Torrox Costa. This part of Torrox has popular attractions including sandy beaches and a lively boulevard. Another part of Torrox is Torrox Pueblo. Torrox Pueblo is the Old Town, where you can discover many historical monuments and enjoy the "white" views on the hill. Slowly but surely, Torrox Pueblo is gaining in visitors, but for now, this village remains very quiet.
What to do in Torrox Costa?
As already described, Torrox Costa is a real tourist magnet. I will therefore list the best sights and activities below. And luckily these are also local tips!
Torrox Costa is also known as Conejito or Castillo Bajo, but most will be able to link it to the name 'El Morche'. El Morche is a small municipality near Torrox, where the Torrox Costa boulevard So it's great fun to walk down the boulevard and discover the place (including the beach)!
Other beaches like the 60-metre long beach of Cala Chica, the emerging beach of Sillón and the 1,200-metre long beach of Ferrara are also very nice to visit.
They even celebrate Carnival in Spain! Starting at La Marina Square in El Morche, the carnival ride begins. This is of course different from the carnival party in the Netherlands, with music competitions and typical Spanish carnival costumes.
Another great party is the Fiesta del Turista, a day that pays tribute to Torrox' Spanish and foreign visitors. This fiesta is held in September, on Ferrara beach, where there is plenty of food, drink and socialising!
And finally, the Día de las Migas, or for the tourists: Migas Festival. This festival takes place every year in December, on the last Sunday before Christmas. On this day, the most typical dishes of Torrox take the centre stage. And the most served dish is… Migas!
What to do in Torrox Pueblo?
Torrox Pueblo is the Old Town of Torrox. The village is situated in the Sierra Almijara mountains, which results in very nice views! It is also a typical Spanish white village. Especially because of the few tourists, the village is very much untouched and you will get more of a real Spanish feeling here. Here are the best things to see and do in Torrox Pueblo.
Enjoy the beautiful village! Observe the white houses and the beautiful flowers. Get that real authentic feeling, especially since the village is over 2000 years old! Because the village is situated between the Sierra Almijara mountains, it is also very recommended to bring your walking shoes. After all, there are a lot of stairs to be climbed.
Visit the Plaza de Constitución. This is the square of Torrox Pueblo with the Town Hall and the Church of Nuestra Señora. There are also a number of restaurants in the area. The square is certainly worth a visit in the summer. This is because during the summer the square is decorated with 600 colourful umbrellas!
Or would you prefer a bit more activity? In August, Torrox Pueblo hosts the Festival de Coros y Danzas. This festival celebrates the national folk dance combined with choirs.
If you are in Torrox a little later, you can also enjoy the Feria de Torrox in October. Here you will find dance and musical activities and there is also a fair!
Finally, something that pleases everyone: market! Every Monday is market day in Torrox and not only in Torrox Pueblo but also in Torrox Costa, El Morche and on Avenida Esperanto. These markets are always from 09.00 to 14.00. There is also a market in Torrox Costa every Wednesday, from 10.00 to 14.00 in the Torrox Park, El Pino.
As mentioned, there are also many historical monuments to see in Torrox – especially Torrox Pueblo. These finest sights can be found in our previous blog.