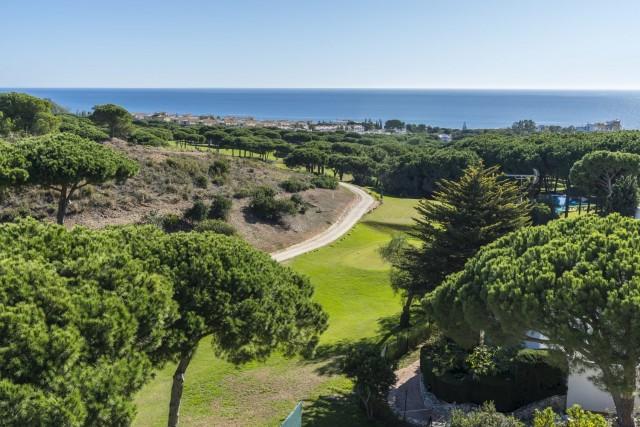 Discover the modest port town of Cabopino
The modest port town of Cabopino is located on the Costa del Sol in the Málaga region, between Marbella (14 kilometers west) and Fuengirola (14 kilometers east). Cabopino, also known as Puerto Cabopino, is best known for its picturesque harbor and village. In addition, you will undoubtedly find the best beach on the Costa del Sol here. Not for nothing is Cabopino a popular destination for vacations and buying a (second) home. Curious about what else this modest port town has to offer? Then read on.
Cabopino in a nutshell
Despite being surrounded by pine-covered hills and mountains, many tourists often overlook this town. In this port town you will find a good selection of bars and restaurants. During the summer evenings you can enjoy the traditional Spanish flamenco here, while the sun sets on the square just above the port of Cabopino. Boat trips are also regularly organized from the port during the summer months. Excursions to spot dolphins are also possible.
The harbor is surrounded by fantastic beaches that are never overcrowded. You will also find some great beach bars and restaurants here. If this is not enough, the center of Marbella also offers plenty of stores and restaurants. Cabopino is ideally suited for people who like exercise. For example, you can take excellent walks on one of the landscaped trails. Golfers can also enjoy themselves on one of the golf courses.
The airport of Málaga is 35 minutes away, so it is advisable to rent a car. This makes it easier to travel to the popular Cabopino. Cabopino: a small and beautifully formed area, which is perfect for relaxing.
The Cabopino golf course
Across from the charming harbor, on the border between Marbella and Mijas Costa, you'll find Cabopino Golf with breathtaking views of the Mediterranean Sea and the surrounding pine forest. With 18 holes, this rather open golf course is not long. Nevertheless, it offers plenty of challenge due to the large height differences. Some other features of this golf course are the many pine trees, water features and large greens. Cabopino golf course is suitable for golfers of various levels.
Other sights
A visit to Puerto Cabopino is anything but boring. Below is an overview of some of the attractions.
Visit the beach – The Costa del Sol brings miles of sandy beaches and is therefore an absolute must. Moreover, you will find probably the best beach on the Costa del Sol in Cabopino.
Paseo Marítimo – Also called the beach promenade. Stroll along the promenade and enjoy the beautiful sea views, among other things.
La Alameda Park – This park can be found south of the old town of Marbella. During this little stop you will see mostly Andalusian tiles, giant tropical plants and decorated benches.
Constitution Park (La Parque de La Constitución) – Perhaps the most special opportunity to visit. Among other things, you'll find beautiful trees, vibrant blossoms, an astronomical observatory and multiple outdoor spaces for musical shows, theatrical creations, shows and other social occasions.
Shopping – Cabopino is ideal for shopaholics! The winding roads of the Old Town consist of boutiques and small stores. While the main roads consist of clothing stores from well-known designers.
Living in Cabopino
Living in Cabopino is highly sought after due to its easy accessibility to the airport and the city of Marbella. SLG Property's housing offer in Cabopino consists mainly of luxurious villas and spacious apartments / penthouses. Most of these properties are located on a mountainside or on the beach. As a result, you always enjoy stunning views of the sea and nature.
An example of available properties is this beautiful detached villa in Cabopino. This spacious villa has 3 bedrooms and 3 bathrooms, is located right on the golf course and within walking distance of the beach and forests.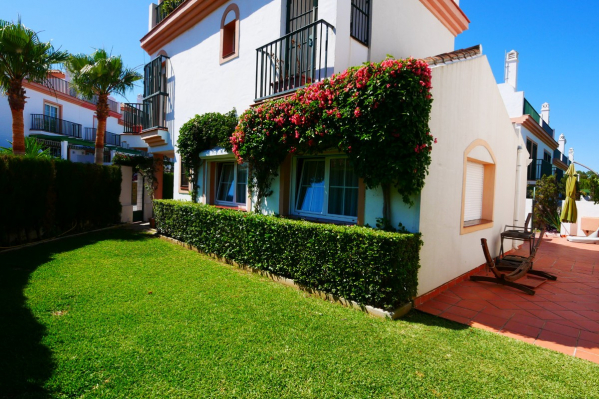 A unique urbanization with underground parking, swimming pool and a large sunny terrace. The villa offers views of the sea, mountains, golf course and garden. In addition, amenities are located in the vicinity. Also check out the other properties in our range in Cabopino.