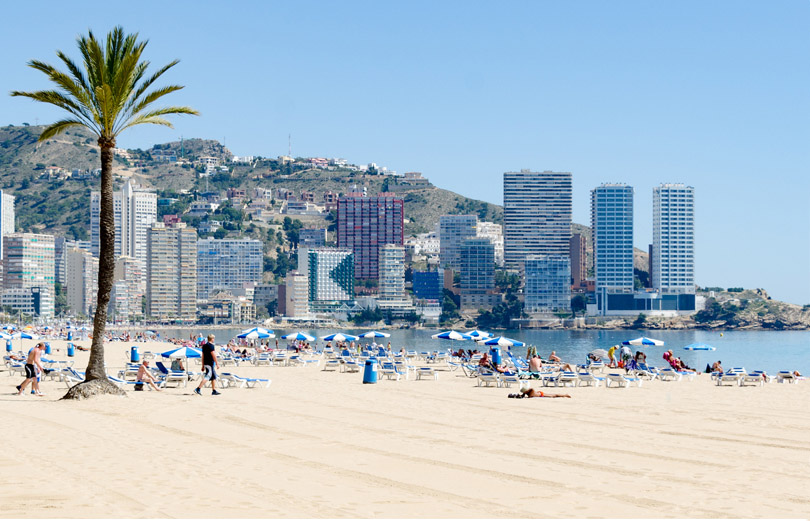 Benidorm is booming
When you think of Benidorm, you'll think about sun, sea and nightlife. Benidorm is booming at the moment. But the city is actually more than that, there is much more behind it. Especially now that the Spanish economy is recovering from the turbulent crisis years, Benidorm is one of the coastal towns that benefits and has become more attractive than ever before.
The recovery of the Spanish economy
After a number of crisis years Spain seems to have made a backlash. Spain reached in 2008 its lowest point with an unemployment rate of 36 percent. As a result, many property owners wanted to sell their property as quickly as possible. This turned out to be a difficult process and the Real Estate market collapsed, many apartments and houses became Spanish bank repossessions. . Banks companies tried to sell these properties houses with high discounts as quickly as possible in order to reclaim money, especially to foreign investors. Partly with success.
Today, however, we see a very different Spain. The economy is rising and the Spanish banks are healthy again. Next to that, a new law was appointed. This law has ensured that investing in Spanish plots or acres of land has become financially more attractive. The market is growing so the value is increasing explosively every year. Real estate is also still very cheap compared to various European countries and cities.
Golden properties
The Spanish real estate market has found a new way to make money, this time in the rental sector. According to a reliable expert in the industry, the new average rental price increased by 20.9 percent in 2017. Especially cities such as Benidorm witnessed a record average in terms of prices. This is due to a combination of a fall in supply and a price increase.
This increase was caused by the fact that many homeowners rented out their houses in mid-2008 during the downturn of the economy. At this moment these houses are coming back into the market, as a result of which the prices are rising. In fact, also short-term rentals to tourists have become more profitable compared to long-term rental leases.
Hotspot Benidorm
Benidorm is very attractive because of the many clean beaches with free Wifi and beautiful seas. It offers beaches, hotels, a theme park and for the evening it has one of the most diverse entertainment and clubbing venues in Europe. This is of course the place that tourists dream of. It is hardly surprising that Benidorm is booming with such a range of activities. Partly due to the increasing luxury and expensive rents, property prices are also rising in Benidorm. The record is broken every year.
Most expensive apartment ever in Benidorm
Benidorm also has the honor of having a skyscraper which the most expensive apartment in the resort: the Delfin Tower.
The 22-storey building, with 44 apartments is 100 meters high and will be completed in 2020. An anonymous person bought the apartment for more than € 2 million. However, the property is sold on paper, the building itself is not there yet.
Despite the varying prices between € 707,000 and € 1.5 million, 43% of the properties have already been sold.
Other Costas
Coastal towns are also very popular. Not only Costa Blanca, but also the Real Estate market on the Costa del Sol is on the rise. More and more foreign investors are looking for interesting (new) projects.