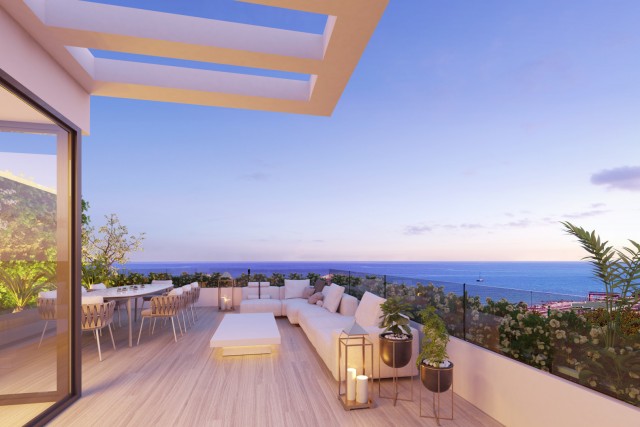 Moving to Spain
Do you have found your dream home in Spain and are you considering moving to Spain permanently? In this blog you will read relevant information about obtaining the Spanish nationality, the requirements you must meet to be allowed to work in Spain and which home insurance policies Spain has. Finally, you will find an overview of seven changes you need to make when you move to Spain.
Obtaining the Spanish citizenship
If you have been living in Spain as an expat for a while, you can consider getting the Spanish nationality. To become a Spanish citizen, you must provide your current nationality. Spain does not allow a dual nationality.
Although your NIE (your foreign Identification Number) and your passport from your home country will suffice, you may want a full DNI Identity Document, like other Spanish citizens. You may want Spanish citizenship for tax reasons, for legal purposes or simply because you have fallen in love with Spain and want to fit in better.
Options to obtain Spanish citizenship are:
Birthright – If at least one of your parents is Spanish, you are immediately eligible for a Spanish passport. If you were born on Spanish territory, even with non-Spanish parents, you can also acquire the nationality.
Marriage – By marrying a Spaniard you can acquire the Spanish nationality. Keep in mind that only getting married for the papers is illegal.
Permanent residence permit – If you have lived in Spain for ten years, of which at least five years were registered as a 'permanent resident', you can apply to become a citizen. Such permanent residency offers the same benefits as full citizenship.
Working in Spain
If you have decided to move to Spain, you will of course also want to work here. As an EU citizen, it is surprisingly easy to obtain the necessary papers. To sign your employment contract you need a NIE number (Identity number of a foreigner). This number is also needed for paying taxes and opening a bank account for your salary.
For citizens from non-European countries, it is more difficult to work in Spain. You must be at least 16 years old, obtain a work permit from the Ministry of Foreign Affairs and apply for a visa.
A home insurance in Spain
The type of home insurance you need depends on a number of situations, namely whether you are the owner or tenant, whether the property is used as a main home or a second home, whether it is rented out and other characteristics. The most important thing is to choose insurance that protects your property.
Spain currently has two types of home insurance, these are:
Multi risk – Insurance companies tell you exactly what they will cover with one list of possible situations or unforeseen events. Anything not on this list will be excluded.
Comprehensive insurance – This still covers multi-risk problems, but also other situations that are not expressly excluded in the insurer's contract. This home insurance is more expensive than the multi-risk insurance.
Despite what banks say, it is not mandatory to have home insurance. An exception is when it is one of the conditions for taking out a mortgage. You can read more about home insurance contracts in Spain here. Also check out our blog about additional costs when you buy a house in Spain.
Important changes if you move
Moving can be a long and tiring process. In addition to packing, moving, tidying up, cleaning and more, you also have to complete all the formalities. Below is an overview of seven changes you need to make when you move to Spain.
Registration – You can request a change of residence at the municipal population register. Each province is self-regulating, so the required documents and the registration form may differ.
NIE and Passport – You must change your foreigner identification number, although you will need the certificate of registration first. Changing your address on your NIE is free. It is advisable to change your passport details if the new home is your main residence.
Health center and hospital – If you change city or district in the same city, the medical center where you are registered will also change (both the health center and the hospital). To register, go to the nearest office of the Seguridad Social.
Driving license – If you have a Spanish driving license, it is important that the Dirección General de Tráfico has your new address data. This is free to change, you just need a document that shows your current address.
Tax authorities – The tax authorities, the Agencia Tributaria, need your current address so that important documents can be sent. If you have moved to a different Autonomous Community, this change is even more important. This is because not all regions are subject to the same tax legislation.
Bank – Visit your local office to change your address details at the bank.
Bills – You must stop old bills from your old home. You can then set them up for your new home. If all amenities are already installed in your new homes, you only have to change the name of the old occupant to your own name.