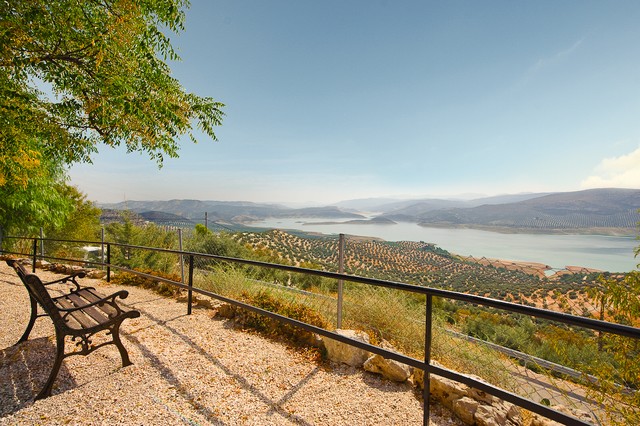 New tourist villages in Andalusia
The Spanish autonomous community of Andalusia (the Junta de Andalucía) has added six new villages to the list of 'Tourist Interesting Villages' (or: 'Municipios de Interés Turístico'). Before the summer, in addition to the villages / municipalities listed below, four additional villages will be added to this list. As a result, the list of tourist-interesting villages will consist of 28 municipalities this summer.
Antequera
Antequera is a prehistoric city in Málaga, where culture and history lovers in particular can indulge themselves. The city has a typical Medieval appearance due to its numerous churches, high walls and towers. You will find an infinite number of historical sights that are definitely worth a visit. The most popular sights are the dolmens of Antequera and the beautiful Andalusian church, Iglesia del Carmen. View our housing offer in Antequera here.
Frigiliana
Frigiliana is a small white village in the La Axarquía region, located 7 kilometers from Nerja. Because of its winding narrow streets with white-painted houses, you imagine yourself here in the real Spain. When you climb up in the old part (Morisco-Mudéjar) on the 963 meter high hill El Fuerte, you enjoy a breathtaking view.
Níjar
One of the most picturesque towns in all of Spain is Níjar in the province of Almería. The village is known for its fantastic pottery, ceramic and textile crafts. In Níjar you will find many terraces and restaurants. You will also get to know authentic Andalusia here. In the main square, La Plaza de la Constitución, is the 16th-century parish church of Santa Maria. Would you like to buy a property in Níjar? Click here for the offer.
La Iruela
At an altitude of 900 meters, you will find the old village of La Iruela in the province of Jaén. The remains of the Romans, in the form of roads, can still be admired here. In nearby Burunchel you will even find remains of a Roman settlement. Beautiful hiking areas and the mighty castle, which is a ruin, make a visit to La Iruela worthwhile.
Isla Cristina
Fishing port Isla Cristina is less than 10 kilometers from the border with Portugal. Around the city you will find protected nature reserves, the city of Huelva and beautiful forests that are perfect for walking and cycling. Beautiful sandy beaches of no less than 12 kilometers can also be found here. You can enjoy sunbathing and water sports here. Check here for the best property deals in Isla Cristina.
Aznalcázar
The Aznalcázar nature reserve is located about 25 kilometers from the center of Seville. In addition to the visitor center, you will find many walking and cycling routes here. It is also very accessible for horses. In Aznalcázar you will find finds from the Celtic-Iberian and Roman times. For example, you can visit the Roman bridge over the Guadiamar river and the gates of the village.
Housing market in the tourist interesting villages
The current list of tourist interesting villages in Andalusia currently consists of 24 municipalities. But this list is expected to consist of 28 villages this summer. Are you looking for an apartment, penthouse, townhouse or villa in one of the tourist villages of Andalusia? View our offer in Benalmádena, Fuengirola, Nerja, Ronda, Roquetas de Mar and Torremolinos, among others.
Look here for the best property deals on the entire Costa del Sol.