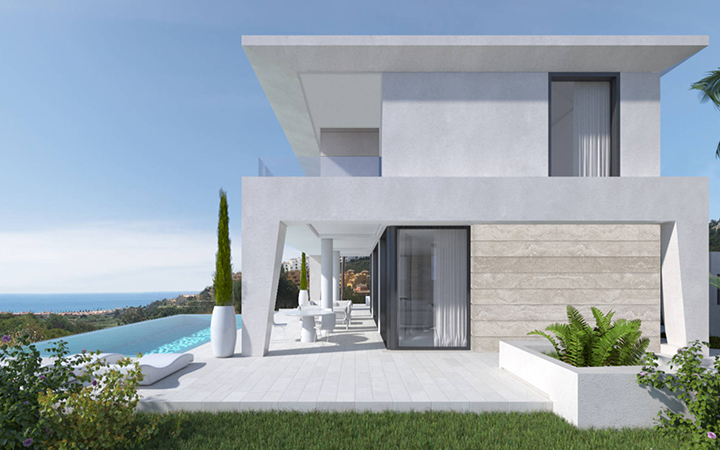 Opening a bank account in Spain
If you currently open an account, you do not have to think about it. But imagine withdrawing money in Spain before the launch of the euro. Bring your purse with you, because stacks of money and 10,000 bills are no exception. In The Netherlands you would feel unsafe carrying around such amounts, but not in the old Spain. And why would you? For a thousand you could not even have taken a cab. Because the converted money translates to roughly six euro.
Luckily, Spain has been part of the Eurozone from the beginning. This makes it easier to get started in Spain. Especially when you are thinking about moving here. A Spanish bank account could be easy to have in some situation, however, in other situations this will be obligated. Receiving income or buying a house will not be possible without a Spanish bank account.
Required documents
In Spain, it is possible to open an account as non-resident or as resident. During the first three months of your stay, you will not be acknowledged as a resident yet, but after three months you officially are a resident of Spain. Residents have the possibility to apply for a credit card as well and they have the ability to exceed the overdraft limit. If you are not interested in these features anyway, it is relatively easy to open a Spanish bank account. The reason that Spain differentiates the account holders into residents and non-residents has to do with the tax laws. Residents pay tax to the state of Spain and non-residents pay their own government.
The minimal age to apply for a bank account is 18 years old. The only thing you need for this is your identification, a living address, a prove of your current working situation and a certificado de no residencia; a certificate that proves that you do not live in Spain. This can be requested at local police stations. Residents of Spain do not need this number. However, they do need a número de identification de extranjeros nodig, called a NIE-number. This is the Spanish variant of the Dutch BSN-number, a citizen service number. The number is necessary for a lot of official things, such as getting insurance or applying for a driver's license.
Different kinds of bank accounts
It is normal for the Spanish to have different kinds of bank accounts. For example, the cuenta nómina (paycheck account) that is only used to receive salary. And the cuenta ahorras (savings account) for saving. The cuenta corriente is used as a current account. This is a very simple account that is used for the daily payments. This debit account comes with a debit card, a tarjeta de débito. These sorts of accounts have different names at different banks, so keep that in mind when comparing.
A lot of Spanish people also use a credit account, that comes with a tarjeta de crédito, a credit card. A credit card is being used the same way in Spain and The Netherlands. Expenses are billed monthly and the money is transferred back afterwards. However, a Dutch debit card cannot be compared with a Spanish debit card. In The Netherlands, the debit card is linked directly to the bank account. Every expense is directly withdrawn. In Spain, the debit card is linked to the current account, but the money on the current account needs to be transferred from another account first. This means that this account holds a chosen budget and fixed charges are withdrawn from other accounts.
The Spanish debit card is to be used as a Dutch prepaid credit card. The payments are to be withdrawn directly instead of afterwards, but the card works as a credit card. This means that Spanish debit cards cannot be completely used in The Netherlands.
Costs of opening a bank account
The costs for opening a bank account in Spain differ per bank. Opening a basis current account is usually for free at the biggest banks (BBVA, CaixaBank, Bankia). They long for a financial activity of 600 euro every year, otherwise they will charge the user anyway. Since a lot of bank account users probably spend this amount monthly, these account will be considered free accounts.
The use of a credit card is also for free, at a lot of banks. Bank users that already have a current account, can sometimes open a credit account for free. At other banks, this amount can increase to 43 euro per year, or the bank only charges a fee (34 euro) if the yearly financial activity is beneath 5000 euro. As long as there is financial activity, the Spanish banks are cheaper than the Dutch banks. They will check you regularly though. When no income is generated, a fine is charged.
Differences is paying between Spain and The Netherlands
The financial behaviour is a bit different in Spain than in The Netherlands. Although paying with card is very popular and widely accepted, the system is not as developed as in The Netherlands. Paying for a bread at the bakery with your card is normal in The Netherlands, but this will not happen in Spain. Especially outside of the biggest cities, it can be convenient to carry around some cash.
Withdrawing money from the competitor costs money in Spain. An amount of multiple euros can be charged for this, so pay attention.
Although Spain knows a very modern financial development, they still use a payment method that not many Dutch people will know. Cheques can be used for payments and for receiving money. It becomes

less and less popular

, but especially the older generation uses checks for payments.
Online banking in Spain is almost as well-developed

as it is in The Netherlands

. Desktop banking does not exist, so banks use smartphone applications for this. For this registration, as a new user, you sometimes need a Spanish telephone number. This is not the case at all banks though.
The English of Dutch bank workers sets a high standard when comparing this to Spain. Keep in mind that the country is less-developed, language wise. Watch out for miscommunication, both when opening a bank account as well as during the further communication.