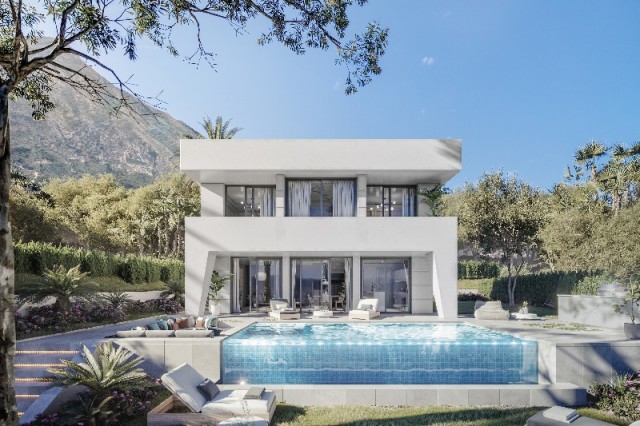 Real estate market in Spain is growing
The real estate market in Spain is growing and that is a good thing. This market was fortunately still active during the most hectic corona months, but it has suffered greatly. The news that this market is reviving is therefore good to hear, for both estate agents and consumers.
Let's talk facts
Facts… well maybe facts and expectations. But not just any expectations. Very significant and promising expectations. For example, the following has been analysed and established:
In Spain, the real estate transaction has increased by 32% in March 2021 (compared to March 2020).
It is expected that the real estate market in Spain will soon reach its highest level since July 2019.
With the successful implementation of the vaccinations in Spain, a 5% increase in property sales is expected in Spain.
It is expected that the real estate market of Spain will receive up to 30 billion euros from savings of small investors and families.
The aforementioned facts and expectations have been observed by the Instituto Nacional de Estadística (National Statistics Institute) and the Official College and Association of Real Estate Agencies and Agents of Madrid.
But now I can already hear you thinking: What does this mean for me?
Your advantage
A growing market not only means more turnover for a real estate company, but it also has direct and indirect benefits for you. Especially if you take advantage of it now!
The potential return on investment of real estate in Spain has in fact increased considerably. This is due to the fall in the market during the corona months – especially when the lockdown in Spain was in progress. The corona crisis caused many properties to fall in sale price, resulting in availability of properties below market value. For example, according to the latest report from Spanish real estate consultancy Atlas Real Estate Analytics, there were 121,273 homes available in Spain in March 2021 that were below market value. Thus, a great opportunity! If you are indeed interested in a property in Spain and you buy one now, you can expect a nice return on investment.
However, because the market is growing again, this return will decrease. Therefore we say again (with best wishes for you, really!): now is the time to buy! From September 2021 it is expected that the market will be back to normal, including property prices.
How should I travel to Spain?
We understand your next question all too well, because what if you want to but you don't know how? When searching for a perfect (second) home, it is necessary to visit and view several properties. This way you know that your choice is the right one. But how does this work now that corona still plays a role in our lives?
Although corona is still there, more and more is possible in Spain. And this certainly applies to the Costa del Sol. For example, almost everything is open with normal opening hours. This includes restaurants, cafes, shops, golf courses and more. This way you can get the best and most realistic view of the area you are visiting! And it will make your visits even more enjoyable.
But to really answer this question, we have collected the latest information on travelling from the Netherlands to Spain and vice versa. Because this information can change frequently, we do recommend you to keep an eye on the official sites (below in the blog).
From the Netherlands to Spain
If you are travelling from the Netherlands to Spain, the following should be taken into account:
Spain is currently registered as an orange country, so keep this in mind.
If you travel to Spain, you will need a negative test result upon arrival (results of max. 72 hours old before arrival). These test results must be given in Spanish, English, French or German.
Another test you can do is a TMA test or a similar test. The same rules apply.
If you come to Spain by boat or by plane, you will have to fill in the Health Control Form via the SpTH website or app before arrival. You can find this form on this website: https://www.spth.gob.es/.
There are also measures in Spain regarding the coronavirus such as keeping a distance of 1,5 meter and wearing a mouth mask in public places inside and outside.
Additional measures (such as max. number of people in a room) differ per region in Spain.
From Spain to the Netherlands
If you are travelling (back) from Spain to the Netherlands, you should take the following points into account:
If you are travelling from Spain to the Netherlands, you will need a negative test result upon arrival (results of max. 24 hours old before departure of transport).
Upon arrival in the Netherlands, you are expected to go into quarantine for 10 days. However, you can be tested after 5 days in quarantine, and if you test negative, you can leave quarantine sooner. Nevertheless, you should always be tested in case of complaints.
The points above are intended for travel from Spain to the Netherlands from the mainland. Islands have a different protocol. Companies that offer the above mentioned tests can be found in our previous blog.
Get up to €700 back when purchasing with SLG Property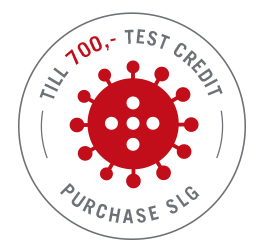 Also, one of our partners, SLG Property, has a special offer for you. Since you didn't expect – and of course would have preferred not to experienced – these test costs for your visits to your favourite properties, SLG Property is happy to help you out.
In fact, you can get up to €700 back when purchasing with SLG Property, as compensation for all the PCR and quick tests required during your visits. This means that you can claim the costs of testing at SLG Property, for up to €700. Of course you will need to show them the necessary information, invoices etc. This offer is valid for all bookings made before 30 July 2021.
–
Hopefully this blog provides enough information to start or complete your search for your perfect (second) home! You can find the most up-to-date travel advice for the Netherlands and Spain on these Dutch websites:
Rijksoverheid: Travel to the Netherlands checklist
Nederland Wereldwijd: Which countries have which colour code?
Reizen Tijdens Corona: Quarantine Travel Check
Nederland Wereldwijd: Spain Travel Advice – Coronavirus