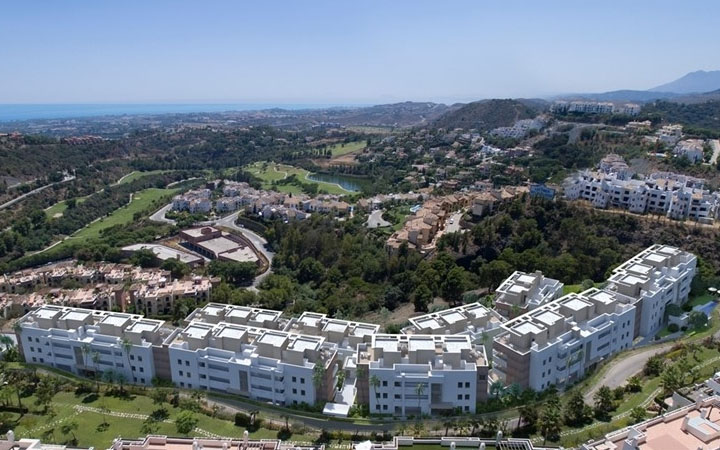 Central Bank Spain: no real estate bubble expected
There are no signs of a so-called new property bubble and a possible collapse. That is what Pablo Hernandez de Cos, the governor of the Spanish central bank, explained. The Spanish economy slumped for five years and recovered from the catastrophic collapse. The property market is now rising. New fears are therefore unfounded.
The crisis years
When you are familiar with the real estate market before the crisis started in 2008, you may know what happened to the property bubble or real estate bubble. The real estate market collapsed completely, with home sales being so low that prices fell as much as 40 percent.
The construction sector was also hit hard and millions of employees were suddenly out of work. Before the crisis years, this sector was worth around 12 percent of the total Spanish economy. Likewise, credit growth was too large and house prices were overvalued. The bursting of the property bubble was therefore obvious.
Real estate bubble
So this real estate bubble fell apart in 2008, although the first movements can be noted at the end of 2007. According to experts, the relevant bell had existed since 1997 (some even say it started around 1986). From 1997 a sharp rise in house prices was noted. An increase that increased to no less than 30% per year. Since many parties wanted to involve in the market (and not just the government and project developers), the prices were often high. Due to wrong investments, corruption and the collapse of the financial market, the real estate market also collapsed.
The situation at the end of 2018
Today, credit growth is by no means so excessive. Mortgage lending has fallen sharply, because banks are creditworthy. With regard to the construction sector, we see that it has shrunk considerably since the end of the last decade. It is now only worth 5 to 6 percent of the total economic output.
Housing prices, on the other hand, are still on the rise, but remain manageable. Although angry tongues claim that the real estate market is generally too expensive, especially for the Spaniard himself. In addition, authorities, such as the International Monetary Fund (IMF), warn against the same type of scenario as in 2008. They argue that the 15% increase in real estate prices over the last three years has been excessive. Nevertheless, we see from the market that it is actually a lot better and we can expect growth until 2021.