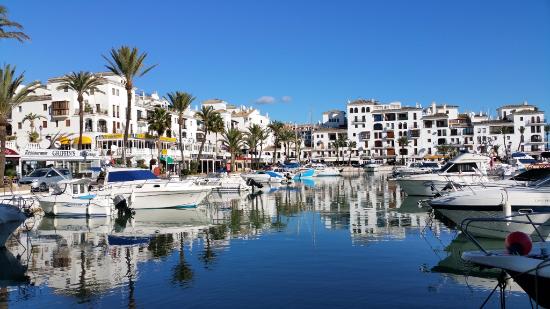 Spain welcomes tourists again!
Since the beginning of May, the lockdown rules in Spain have been gradually relaxed. Little by little, Spaniards regain their normal lives. Spanish Prime Minister Pedro Sanchez, announced at the end of May, during his speech, that foreign tourists will be welcome again in sunny Spain from 1 July.
Traveling to Spain
The state of emergency in Spain will end on Sunday 21 June, bringing the de-escalation process to an end. From June 22, Spaniards are allowed to travel freely throughout Spain again. From 1 July, foreign travelers and holidaymakers are allowed to travel to Spain again. Please note, these dates are currently known and can still change.
Before traveling to Spain, the health situation in the country where people come from and where tourists want to go to in Spain is examined. The Spanish authorities are preparing to monitor and manage tourism. The Spanish government wants the restrictive measures to end quickly, as the Spanish economy consists of 12% of the tourism sector. The tourism sector is expected to lose between 90 and 125 billion Euros this year.
The Balearic Islands and the Canary Islands are expected to allow tourism first, as the health situation here is very positive. (source)
Tourism sector measures
The tourist industry is busy taking measures to ensure that the risk of contamination is minimal and that you can safely go to Spain. Hygiene measures, fewer hotel guests and fewer customers in restaurants and bars are some of the sanctions the Spanish government is taking. Especially small-scale accommodations are expected to benefit from this. It is advisable to call these small accommodations before making a reservation.
Corona measures
In Spain it is mandatory from May 21 to wear a face mask in places and moments where social distance cannot be used. Think of small closed spaces, public transport, airplanes and moments where many people gather.
Social distance (in Spanish: Distancia Social) is the physical distance between people. It is important to keep your distance from other persons, in order to prevent possible infection with the Corona virus. And initiate a smoothing of the curve. It is important to refrain from giving a hand, kiss and embracing people. In the Netherlands, the standard is to keep 1.5 meters distance from people on the street, during small meetings, in supermarkets and on public transport. Spain applies a standard of 2 meters. As Corona measures continue to be developed, it is advisable to review the most current measures prior to departure. (source)
The best deals on the Costa del Sol
Now that it is possible to travel to Spain again, the actual questions and viewings of real estate are rising again. The current housing offer currently consists of modern and luxurious apartments and penthouses in popular places on the Costa del Sol. But you also have to go to SLG Property for contemporary homes in growing residential areas. Also take a look at our homes directly from bank repossession. These are the best property deals on the Costa del Sol in popular coastal areas, at unprecedentedly low prices.