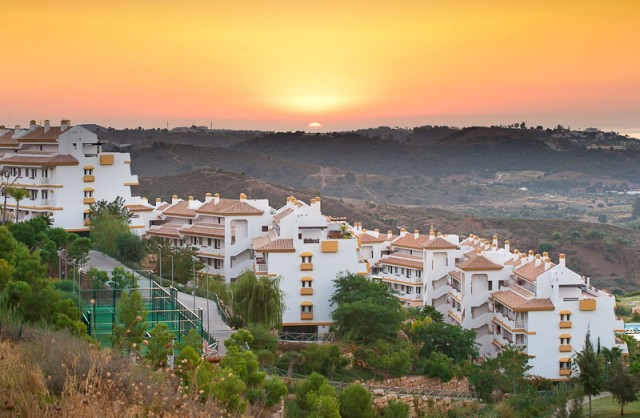 Spanish real estate market developments
The Coronavirus has made people more aware of the value of their home. Millions of people around the world are being forced (again) to stay indoors. This brings the value of 'home sweet home' back. Some people have while sitting at home, noticed that their current home no longer suits them, and therefore want to upgrade. While others, possibly driven by economic necessity, want to sell. These times are not normal, so how does buying or selling a house look like during the Coronavirus?
Possibly no quiet market
The real estate sector in Spain, as in many other countries, has shown strong signs of activity since the beginning of April. Sales continued to take place during the initial lockdown. According to the latest figures (Q2 2020), there were 25,310 real estate sales, the fifth highest number for provinces in Spain. On an annual basis, however, sales fell by 19.47%.
In this competitive market, both buyers and sellers must be well prepared. Buyers clearly know what they are looking for and keep a close eye on the market. For sellers, a busy marketplace means making sure their home stands out from the competition.
As much as possible go digital
Due to health and safety regulations, it is not always possible to physically visit a home, so you have to go virtual. Sellers will have to present their home as well as possible, in order to persuade potential buyers to view their home. With the help of a 3D walk-through and / or video, buyers get a good picture of the property in question. Buyers, on the other hand, will do a thorough research beforehand. In this way they limit their preferred list of possible sights.
Don't expect significant price drops
House prices remain more or less the same, with an occasional exception. Figures from Tinsa showed that prices in Spain had increased by 0.1% in August compared to July. Compared to March, house prices were 1.8% lower in August. This year a price increase of 0.9% is expected.
House prices have fallen little despite COVID 19. When you are looking for a home, you will not come across many bargains. However, this is highly dependent on the reasons behind the sale. The faster a seller has to sell, the greater the price adjustment. Buyers are better off looking for a home that suits them and is within budget, than waiting for a significant price drop.
Apply for a mortgage in time
Mortgage interest rates have never been this low in Spain. However, transactions are currently taking longer than usual. Banks are also generally more careful about who they lend to. If you want to buy a home during COVID 19, you must get approval of your mortgage at the beginning of the buying process. The sooner you get pre-approval, the sooner you can take action to buy your dream home.
Notaries and land registers remain active during the lockdown, but there is much less room for transactions. Transactions that do take place take longer than usual. So it's important that your purchase contract offers flexibility so that things can last longer. (Source)
New developments on the Costa del Sol
Despite the Corona virus, new construction projects on the Costa del Sol continue as usual. A modern apartment complex with 100 apartments was recently completed in Casares. This residential complex is located in a beautiful area with great views of the golf course and the sea. La Cala Golf in Mijas offers exclusive and individual villas with private pool and garden, just 1200 meters from the golf club. The villa has 3 bedrooms and 3 bathrooms, and views of the Sierra de Mijas Natural Park. These villas are expected to be completed in June 2022. Higueron Natura are semi-detached new build townhouses in Fuengirola, with 3 bedrooms and 3 bathrooms. The whole resort is designed for an exclusive lifestyle. Conveniently located for golf and tennis. Ready for occupancy in early 2021. Check out the best new build deals on the Costa del Sol here.