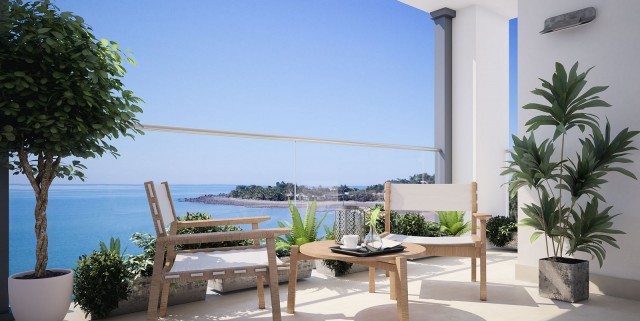 Top 10 coastal areas of the Costa del Sol in 2019
The Costa del Sol has been one of the most popular holiday destinations in Spain for years. This is mainly caused by the favorable climate, the beautiful (sandy) beaches and special culture. Besides celebrating holidays, the Costa del Sol is also becoming increasingly popular with foreign property buyers. Below is an overview of the 10 most popular areas on the Costa del Sol in 2019. (source)
1. Benalmadena
The absolute hotspot of 2019 is Benalmádena. Characteristic are the various tourist sights, a boulevard with countless shops and restaurants and great houses. You will also find some religious buildings, lighthouses and cave drawings here. These show that the area has an extremely interesting history. The old town is also called Benalmádena Pueblo. Which consists of a jumble of beautiful and quiet alleys and streets. But you also have to go to Benalmádena Costa for golden sandy beaches. Earlier we wrote about buying a house in the Benalmádena hotspot. View our most up-to-date property selection here.
2. Fuengirola
The beach mecca of expats: the popular resort of Fuengirola. You will find a beautiful coastline here. In addition, many different nationalities live here. The location between Malaga airport and Marbella makes Fuengirola the ideal location. In addition, the city has an advanced infrastructure. This means that residents do not have to leave the municipality at all. The number of building permits for new-build residential projects has risen by 288%. The housing supply will therefore increase considerably in the coming years. See our most up-to-date property selection in Fuengirola here.
3. Mijas Costa
Earlier we wrote about the beauty of Mijas, the municipality that meets everyone's wishes and needs. The area is densely populated, with both Spaniards and expats. The demand for housing is therefore high. The turnover and the supply of real estate are part of the reasons why Mijas is one of the most popular coastal areas on the Costa del Sol. Mijas Costa is not only a retreat for golfers and beach lovers, but also has a large number of bars and restaurants. Our most up-to-date housing selection can be found here.
4. Estepona
Just 15 minutes away from Marbella, lies the beautiful fishing village of Estepona. A municipality that is becoming increasingly popular. This is reflected in an increase in number of houses sold. The demand for housing in Estepona is expected to increase further in 2020. Existing houses are increasingly being renovated. And more and more new construction projects are also finding their way here. What makes Estepona different? Its Andalusian identity: picturesque squares with ornate fountains, paved streets with whitewashed houses and hanging flower boxes and a breathtaking port area. Want to know more about living in this historic fishing village? You can read it here. In addition, take a look at our most up-to-date housing supply.
5. Marbella
The city that symbolizes the entire coast for many people: Marbella. But Marbella is more than just beautiful beaches and homes with fantastic sea views. The municipality has numerous golf courses, some of the best eateries on the Costa del Sol, spas, various (beach) bars and (beach) clubs. In addition, shopaholics can indulge in the best clothing brands. Marbella has all the amenities you could wish for. In addition, everything is of high quality. Curious about the properties on offer in Marbella? You can find our most current offer here.
6. Mijas Pueblo
Currently 12 million tourists visit the Costa del Sol every year. Mijas Pueblo is visited by tourists throughout the year. Mijas Pueblo is located on a seven kilometer climb in the hills above Fuengirola. Here too you can taste the typical Andalusian atmosphere. For the breathtaking view alone, Mijas Pueblo is worth the effort. Mijas offers the right balance between tourist destinations and residential functionality in an architectural and cultural sense. Located just inland from Fuengirola, the city is very accessible and picturesque and is especially popular with older tourists and home buyers.
7. La Cala de Mijas
La Cala de Mijas has been popular since the beginning with mainly English speaking tourists. You will find plenty of bars, restaurants and snack bars here. In La Cala de Mijas you will find affordable homes throughout the city and the suburbs. The range varies from new-build apartments to more traditional Spanish-style flats and townhouses, as well as luxury detached villas. You will also find everything you need in the city. In short: for new construction and second-hand real estate, near the beach and several golf courses, you have to go to La Cala de Mijas! For our most current properties in La Cala de Mijas, look here.
8. La Duquesa
La Duquesa is a beautiful port area close to the coastal town of Sabinilas, which is not far from the village of Manilva. And is approximately 12 kilometers from Estepona. La Duquesa is also called New Puerto Banús. It is a modern "suburb", located on the quiet marina. La Duquesa has developed in recent years into a thriving community of expats, a robust real estate market and numerous attractions.
9. Elviria
Elviria is a place that is easily accessible from Marbella. Nevertheless, this place has its own top-class facilities and a thriving real estate market. With its beautiful coastline, the tranquil and peaceful heights of Elviria Hills and its golf courses, you will find everything you want here. Elviria is an excellent location for buying a (second) home. You are close to shops, bars, restaurants, important facilities, beautiful beaches and golf courses. In short, all the ingredients for a classic Spanish dream resort. If you want to relocate for good, Elviria should definitely be at the top of your list. It is in fact quiet, safe and also easily accessible from Málaga airport. View our most current properties in Elviria here.
10. El Faro
El Faro is located on a peninsula two kilometers west of Fuengirola. This place is best known for its iconic lighthouse. You will also find Mediterranean views that can be found everywhere on the coast. Where golden sandy beaches characterize the Costa del Sol, the beach in El Faro consists of sharp rocks. There are beautiful beaches on either side of the rocky area, which are positioned tightly on the highway. At the end of the beach you will find a handful of restaurants and small bars. On the other side of the highway you will find mainly quiet residential streets, well-kept gardens and minimal commercial activities.