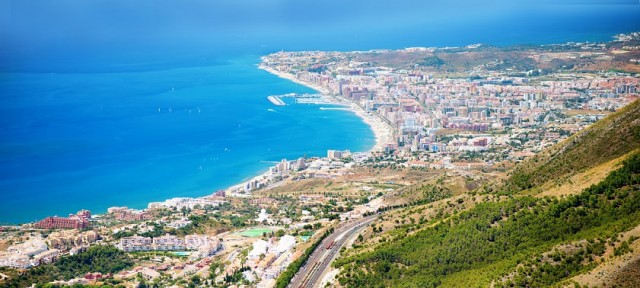 Buying your first home in Spain
Are you considering buying your first home in Spain? In this blog you can read more about things you should take into account when buying your first home in Spain. You will also find more information about how much you can borrow for a Spanish mortgage.
The three facets of buying a home
When you want to buy a house in Spain, there are a number of things to keep in mind. Since buying a house in Spain is different from what you are used to. Below you will find three recommendations for people who are going to buy their first home in Spain.
Investigate in which place you want to buy
When you are often on holiday in Spain, you probably have a good idea of where you want to buy your holiday home or where you want to lay down your roots now, in the future or before your retirement. When this is the case, the 'where to buy' part is quickly completed. Or is it? Even if you visit the same place every year, you should always get advice from an experienced broker about the location.
Your broker has local knowledge to advise you on which areas best suit your profile. Regardless of the type of buyer you are. Among other things, they can provide information about which cities are emerging, what the international community looks like and where you can live as cheaply as possible on the beach.
The buying process is different
Perhaps the hardest part: all processes involved in every sale are different. The vast majority of all real estate transactions are done through a broker in Spain. Private sales are rare and do not come with the same guarantees as buying a home through an authorized broker. In addition, brokers can guide you through all stages of the buying process.
Read more about buying a house in Spain and what additional costs you should take into account here.
Get a clear picture of the market price
Brokers can tell you the current market price clearly. Simply put, the market price is the price of a raw material when sold on a particular market. In the real estate sector, the market price for a particular property is the most accurate valuation of that home's value. Taking into account the quality and attractiveness for buyers and other variable factors.
A home's rating is higher when it is reformed, has a light and contemporary aesthetic, shows no structural or architectural flaws, and is in good overall condition. Features such as large terraces, private gardens, sea views, location near the beach, a golf course or city center and amenities add to the appeal of buyers.
Variable and / or external factors include fluctuations in the local and national market at the time (ie prices rise, fall or remain the same). Major changes in the environment can also affect the valuation. Alternatively, the desirability of an area or residential complex is considered over time. More people are moving in than people are moving or vice versa, and the general demand for a certain type of property.
Conclusion
Correctly determining the value of real estate is crucial for both sellers and buyers. Sellers need a realistic view of what their assets are worth in the market to have the best sales opportunities. Experienced real estate agents, such as SLG Property, value a property at a legitimate and objective market price. Buyers, on the other hand, appreciate the consistency of pricing. They have a clear idea of what they can get for their money in a certain area.
When buying your first home in Spain, it is advisable to follow the broker's advice on the market price. Making sure that a home fits your budget is not the best solution. Having a specialized real estate agent, who selects a selection of homes in accordance with your actual budget, is a good solution. (Source)
Getting a Spanish mortgage
When buying a house in Spain, you often have to take out a mortgage. However, not everyone takes out a Spanish mortgage. Retirees and other expatriates who sell their current home to buy a new home abroad, can often cover the cost of relatively cheaper Spanish property.
But there are many other types of buyers who are (partly) dependent on a Spanish mortgage. For example, non-residents who want to buy a holiday home or owner-occupied home in sunny Spain, but who already pay a mortgage in the country where they currently live, may need substantial financing. But people who want to move to Spain for good, but who do not have a home for sale or who have the required amount of money, will also need a mortgage.
Currently, banks lend you up to 80% if the mortgage is for your main residence. If you want to buy a holiday home without a residence permit, this will decrease to 70%. When you enter the buying process with the underlying thoughts to rent out your home, banks usually lend you between 50-60%.
The amount you can borrow through a Spanish mortgage is calculated as a percentage of the valuation of the property. And not necessarily the sales price. An accredited valuation company carries out the official valuation. Based on this information, the bank then determines how much you can borrow as a customer. The costs for this appraisal (approximately between € 300 and € 500) will be borne by the customer. The costs depend on the property. On the other hand, the customer can choose a valuation company himself, and this is exempt from all costs for opening a mortgage account or commission.
Another aspect of getting a Spanish mortgage is providing proof of your income. The debt-to-income ratio should not exceed 35% of your net income. (Source)
You can read more information about paying off a mortgage in Spain here.
Relieving lockdown Spain
We previously wrote about the consequences of the Corona virus in Spain and the Spanish housing market. Spain is already in a heavy lockdown from mid-March this year, and finally there is prospect of relieving. The Spanish government hopes that daily life will be "normal" again at the end of June. The relieving consists of 4 steps, whereby the lockdown is relaxed a little further each time. The first measures will be alleviated from 4 May onwards, after which every two weeks it will be examined whether further relaxations are already possible. These depend on the circumstances per region. Nationally, people must keep their distance from one another in order to prevent the spread of the Corona virus.
The current step-by-step plan looks as follows:
Stage 0 (May 4): Preparation for opening small businesses, food delivery etc.;
Phase 1 (May 11): Opening of small commercial businesses, terraces may be open with 33% capacity, tourist attractions may be limited open – there will be preferred times for those over 65 for their safety;
Phase 2 (May 25): Possibility of fishing and hunting. Restaurants and bars are allowed to open their interior, cinemas and theaters are allowed to welcome people again and so on. All with a maximum capacity of 33%;
Phase 3 (June 8): Flexibility of freedom of movement. Commercial organizations and shops, restaurants and bars are allowed to increase capacity to 50%;
Phase 4 (June 22): The new normality begins.