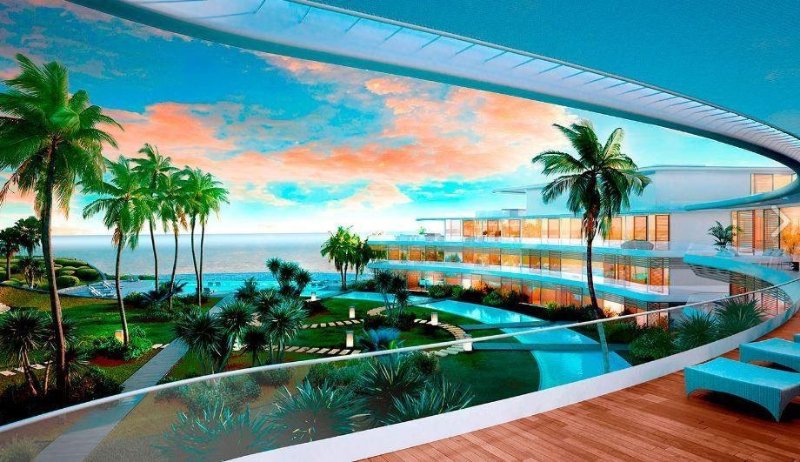 Financing property in Spain
If you are planning to buy a house, it is good to reflect on various aspects that you will have to deal with. Consider aspects such as taxes, registration costs, but also fixed costs such as community costs, etc. After reading this article, you know what you need to take into account when financing your property purchase in Spain.
Possibilities to finance a house, villa or apartment in Spain are:
Request a mortgage from a Spanish bank
Finance the property from own resources
Take out a 2nd mortgage on your Dutch home, provided there is sufficient surplus value
In order to obtain a mortgage in Spain, you must meet the following requirements:
You must finance at least 40% of the purchase price from your own resources.
Most Spanish  banks finance  up to a maximum of 60-70% of the purchase price of the house. This percentage is higher in exceptional cases, but this is usually only provided to the Spaniards themselves. In addition, there are additional costs (such as transfer tax, notary and registration costs) of approximately 10% that you will have to pay yourself. Therefore you need to contribute between 40% and 50% of your own funds in total.
You must have sufficient income.
In order to obtain a mortgage in Spain, you have to be able to prove your income data at any time. This includes  income from a permanent employment contract or from independent entrepreneurship, rental income or income from capital. An entrepreneur must be able to show the annual accounts of the last two years. In general, you may spend 35% of your net income on housing costs.
The assessment of your personal situation.
In addition to the income criteria, the bank also assess a mortgage application on family composition, if you rent or own a property , the number and age of children, type of work, type of income, etc.

Spanish mortgage: The duration of the mortgage process
The total mortgage application, so from presenting your file to the bank until it passes through the notary, lasts an average of 4 weeks.
Mortgage conditions in Spain
The mortgage form
Complex mortgage products do not exist in Spain. Mostly you will obtain an annuity mortgage where you pay a monthly amount of interest and repayment.
The term
In addition to the form of a mortgage, Spanish banks apply a final age of 75 years, which means that the duration of the mortgage lasts until and including the age of 75. Suppose you are 60 years old, the maximum term on the basis of annuities will be 15 years.
The interest
Mortgages in Spain are largely based on a variable interest rate. The 12 month Euribor* rate is used as an index. The storage above Euribor varies per bank.
What is Euribor?
* What is Euribor? Financing of properties in Spain is usually based on a variable 'Euribor' interest rate. Euribor is the interest at which European banks provide loans to each other. The level of Euribor interest depends in particular on economic conditions such as the growth of the economy and the level of inflation.
The closing costs
Getting a mortgage in Spain will come with extra costs that are higher than in the Netherlands, Belgium, etc.
These costs consist of commission, tax on the mortgage, notary and registration costs and valuation costs.
Mortgage deduction in Spain
A resident and buyers only  receive mortgage interest relief in Spain for the main house, but not for a holiday home. The mortgage must have been carried out with the purchase of the house. 20% of the interest and repayment can be deducted up to a maximum amount of € 9000.
Buying a house in Spain
If you are interested in buying a house in Spain, SLG Property and Bank Bargains Spain are reliable providers with attractive prices.
Click here for more information about Mortgages in Spain