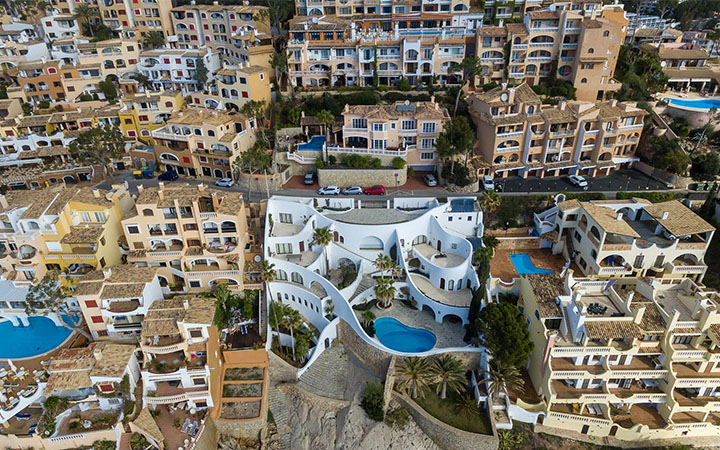 Sharing your second home with others in Spain
Buying a second home with another couple, friends or on the basis of a construction like timeshare. When you focus on buying a second home with others, other things come into play.
Own use or rental possibilities
It sounds pretty interesting: investing in a holiday home together with friends. Such a construction is not new. In addition, if you know each other and have the same wishes, it should not be a problem to make your dream come true. Consider in advance which options you have and for which purpose you want to purchase the house.
You can only buy a second or holiday home for your own use or perhaps it has potential as a rental object. Especially when you buy together, it is necessary to make good agreements about this. If you only use the property for a longer period of time, this is not difficult, but if you decide to open up the house for rent, this has consequences.
For your own use you have to take into account:
the planning: when will you be using the home
payment: chart the cost items properly
unforeseen costs, such as a new oven, wiring, tiles, etc
taking along other friends or couples, is that allowed?
If the rental option comes into play, think of things like:
Extensive business plan and objectives
Is renting a possibility and is there a license?
Who manages the home?
Administration and finance
Possible promotion via Airbnb, Booking.com and other social media
Own visit
Collaborate
When purchasing a home it is important that you work together. A big advantage in a joint investment is that the costs can be better distributed. Supplying the mortgage and additional costs seems like a good idea, but there are also a number of pitfalls. When purchasing for example, pay attention to the following tips;
There is 1 party that buys the house. In a sense, this can be easy in connection with obtaining a mortgage. Most banks have arranged for 1 or 2 people to buy a house. If you reject this, then you have to come up with a well-founded story, if the bank wants to go along with your dream.
There are two parties. Then choose to purchase the property as entrepreneurs in a private company. As a result, the couples can enter into a commercial mortgage in order to obtain financing from 1 party.
All parties are liable. In the worst case scenario, when things go wrong and, for example, 1 couple has to file for bankruptcy or even worse, death will occur, couple 2 will remain responsible and must therefore pay for the costs.
Does one of the partners want to step out of the construction? This possibility can always arise. This (co-) owner can in fact force the other owners to buy over or eventually sell the property. This is legally and you need to review it legally.
Possibilities of a collaboration
If you decide to make your dream come true and set it up together with friends or another couple, do not just think about the opportunities, but also problems and dangers. It is best to sit around the table together to discuss openly and honestly what your wishes are. It is important for each individual to draw up a list of strong, but also weak points. As long as you do not know the pitfalls and qualities of the other person, it will not work if you try to realize your dream together. Sometimes it is also useful to call in an impartial advisor to help you with this. From a view to the division of tasks and future prospects, this is an idea to make your cooperation work smoothly.
Fractional Ownership & Timeshare
In addition to purchasing a second home, you can also choose to buy a part or share, also known as 'fractional ownership'. In this case we are talking about property ownership, where several owners and investors can purchase and own part of the property. Ideal if you want to invest and be owner, but can not buy an entire apartment or house. You must then take into account your co-owners.
There is a difference between fractional ownership and the better known 'timesharing' for real estate. The biggest difference lies in the fact that in timeshare the right to 'use' the house is purchased and in fractional ownership is actually 'owner'. It is therefore more advisable to consider fractional ownership, especially since the timeshare construction has a somewhat negative charge.
More information about fractional ownership & timeshare in Spain can be found here.