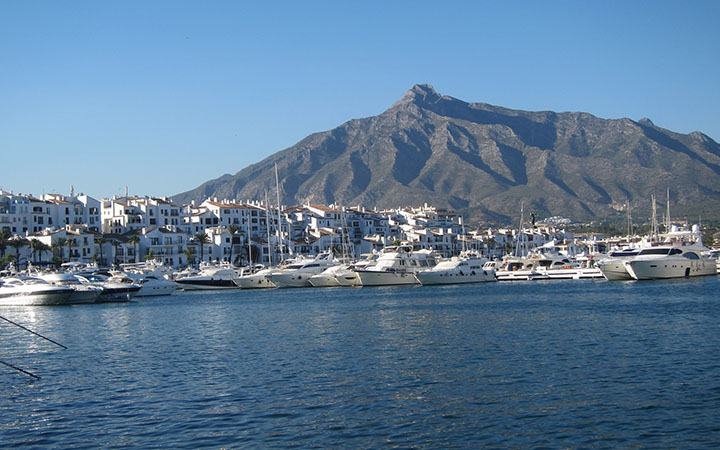 Foreigners buy real estate in Spain on large scale
Foreigners buy property in Spain like never before, reports the largest paper of Spain, El País. Especially the British made the largest number of purchases in the first half of 2018, followed by the French and the Germans.
Record figures
Record figures are noted when it comes to foreign house purchases in Spain, which have surpassed the real estate bubble years. In the first half of 2018, 53,359 purchases were closed by non-Spaniards. This appears from notary data that has recently been released. This is the highest figure since the first half of 2007, when about 33,000 sales were recorded.
Sales plummeted during the ensuing economic crisis and the real estate market did not showed any signs of recovery since the year 2014. Since then, almost every year, double-digit growth has taken place.
Prices real estate
The average price paid by foreigners per square meter is € 1,687. This is a slight decrease compared to the previous half year (€ 1,716). However, average house prices have grown by 0.9% year-on-year.
Nationalities
What remains unchanged is the nationality of the foreign buyer. The British continue to lead the way with 7,613 transactions, an increase of 8.8% compared to the first half of 2017. They are closely followed by French nationals, who have acquired 4,211 properties (a decrease of 4.6%) and the Germans, who bought 4.138 houses (a decrease of 2.1%).
The fourth and fifth place goes to the Romanians (3,872 purchases) and Moroccans (3,662). The latter are the largest non-EU buyers of Spanish property. The nationalities with the highest annual growth are Morocco (28.8%), Ireland (24.7%) and Denmark (18.2%).
Spanish competition
In September we mentioned the competition on the housing market now also comes from the Spaniards themselves. Foreign investors may not only have to submit a higher bid, the chance that they will be trumped by the Spaniards themselves has increased.
Favorite destination: Valencia
As far as favorite destinations are concerned, the Valencia region is the most popular: almost one in three home sales (15,613) took place there and the region recorded the highest annual growth of 16.7%. The second place on the list is Andalusia (Costa del Sol) with 9,737 sales and 8.2% growth, followed by Catalonia with 7,570 transactions, a decrease of 5.3% compared to the first half of 2017. The fifth top destination is Madrid, where foreigners have bought 4,911 possessions, an increase of 5.4%.