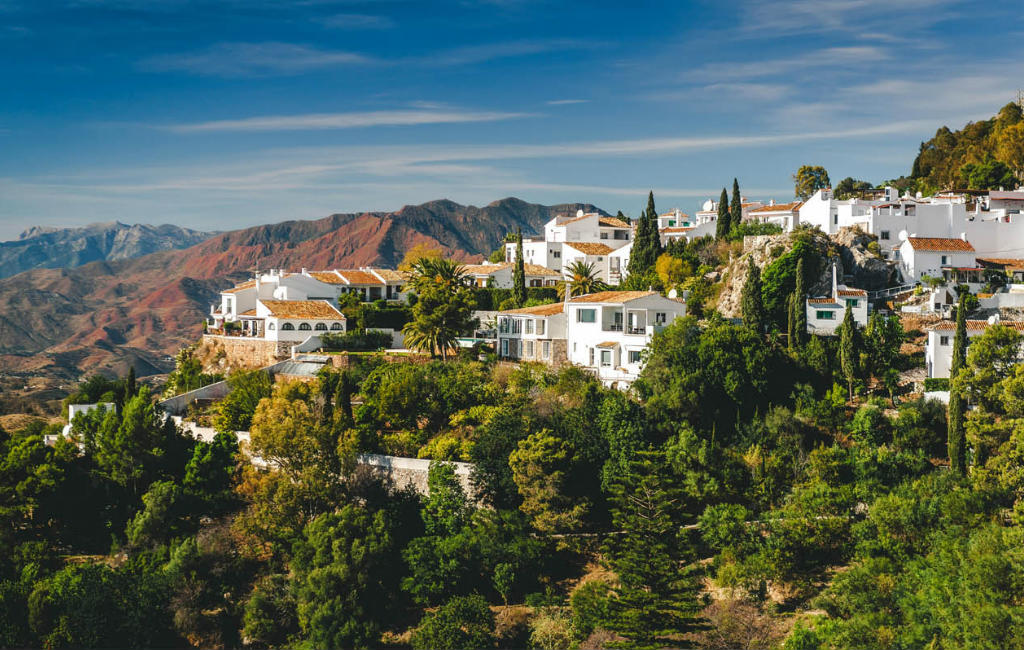 Why live in Málaga province?
The property market in Spain is doing well, even during the corona crisis. And international buyers seem to be far from tired of Spain as well. For example, over the last year (2020) 46,303 properties have been bought in Spain by foreigners. And although this is still 26% less than in 2019, it remains fairly stable. In 2021, these sales figures are fortunately rising more and more and will soon reach the same level again.
A new trend is that more sales are being made inland, mostly due to the quiet life there. Nevertheless, living on the coast remains very popular. For example, in the province of Málaga, which can offer a bit of both: beautiful coastlines, tourist spots, small local villages and hills. No wonder that 29% of all sales are made here.
But why is the province of Málaga the best choice for you?
To make your life easier, we have collected the most important reasons for a (long) stay in Málaga and explained them below. And although it's sometimes hard to believe, it's true: Málaga has got just the right thing for everyone!
Economic prosperity and advantage
The province of Málaga does not have much of a backlog in Spain. It has a large number of tourist visitors per year, which is of course a nice source of income for them. In addition, many coastal towns are port cities and large cities such as Málaga are also seen as real technical boomtowns. Prosperity is certainly there, yet living in the province of Málaga remains affordable. In fact, Spain is much cheaper in housing costs and costs of living than other Northern European countries.
Mediterranean climate
The climate in Southern Spain is very favourable. On the Costa del Sol, for example, the sun shines more than 320 days a year and the temperatures range from a minimum of 15 degrees to a maximum of 35 degrees. This means that you can enjoy the sun in the summer as well as in the winter! And if you live in a coastal town, you can also enjoy the cool breeze from the sea.
Andalusian culture
The culture of Andalusia is also a great advantage. Feast your eyes on the beautiful architecture, learn about the interesting history or visit your favourite museums. Typical Andalusian festivals are present every month, including Carnival, San Juan and the Spanish film festival in Málaga called Festival de Málaga Cine Español. Flamenco dancing is also common as it is very popular in the region of Andalusia. Finally, the province of Málaga is the place to be for the best Spanish tapas, pinchos and more. The Mediterranean diet is very well known for its quality and in Málaga also for the extensive use of fish and seafood.
Diverse nature
From beaches to mountains, Málaga has it all! The province offers 160 kilometres of coastline, with beautiful harbours, rocky shores and sandy beaches. Nature parks in Málaga are a little further inland, such as Sierra de las Nieves, Montes de Málaga or Sierras de Tejeda, Almijara and Almara. There are also plenty of natural monuments, reserves and areas. In some places you can enjoy the most beautiful views, waterfalls and rivers.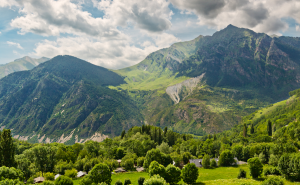 Relaxed but sporty lifestyle
The Spanish lifestyle is often associated with a relaxed feeling. And you' re right! A relaxed atmosphere, friendly local people; everything goes at ease. But relaxed does not necessarily mean doing nothing. There is a lot to do in Málaga, such as visiting villages, shopping and sports. Sport activities are very normal in Málaga. With their many coasts, there are numerous options for water sports and in the hills of Málaga, you can sign up at a golf club. Tennis, football and basketball are also widely played in Málaga and there is even a ski resort on the Sierra Nevada Mountains. Oh yes, and hiking or walking… either way, you won't be bored!
Children also have a great time
If you want to move to Spain and you have children, this will certainly be a major factor in your decision. But don't worry because in Málaga everything is well organised, for both a great time and a good life. There are excellent schools in Málaga, which are Spanish and international (English). Therefore, you will be able to stay in Spain for a long time or perhaps even permanently. As for fun activities for children, there is plenty to do in the coastal towns such as visiting the beach, water parks, and aquariums, and inland you will find amusement parks and zoos.
Well connected
To finish off, transport in Málaga province is very well organised. There are regular buses and local trains, as well as high-speed trains that can connect you to other larger cities in Spain. Taxis can also be found in the larger cities, making it easy to travel at any time of the day. You can also travel by car, for instance via the A7 main road which runs along the entire southern coast of Spain. Finally, long journeys from Málaga are also well manageable due to the Málaga International Airport.
–
The most populated and popular cities in Málaga province are Málaga (the city), Benalmádena, Torremolinos, Fuengirola, Mijas, Marbella, Torre del Mar, and Nerja. Larger and smaller towns, each with its own charm. Would you like to know more about these cities? Feel free to read our other blogs.
The aforementioned statistics are published by the Registrars Association in Spain (Colegio de Registradores).