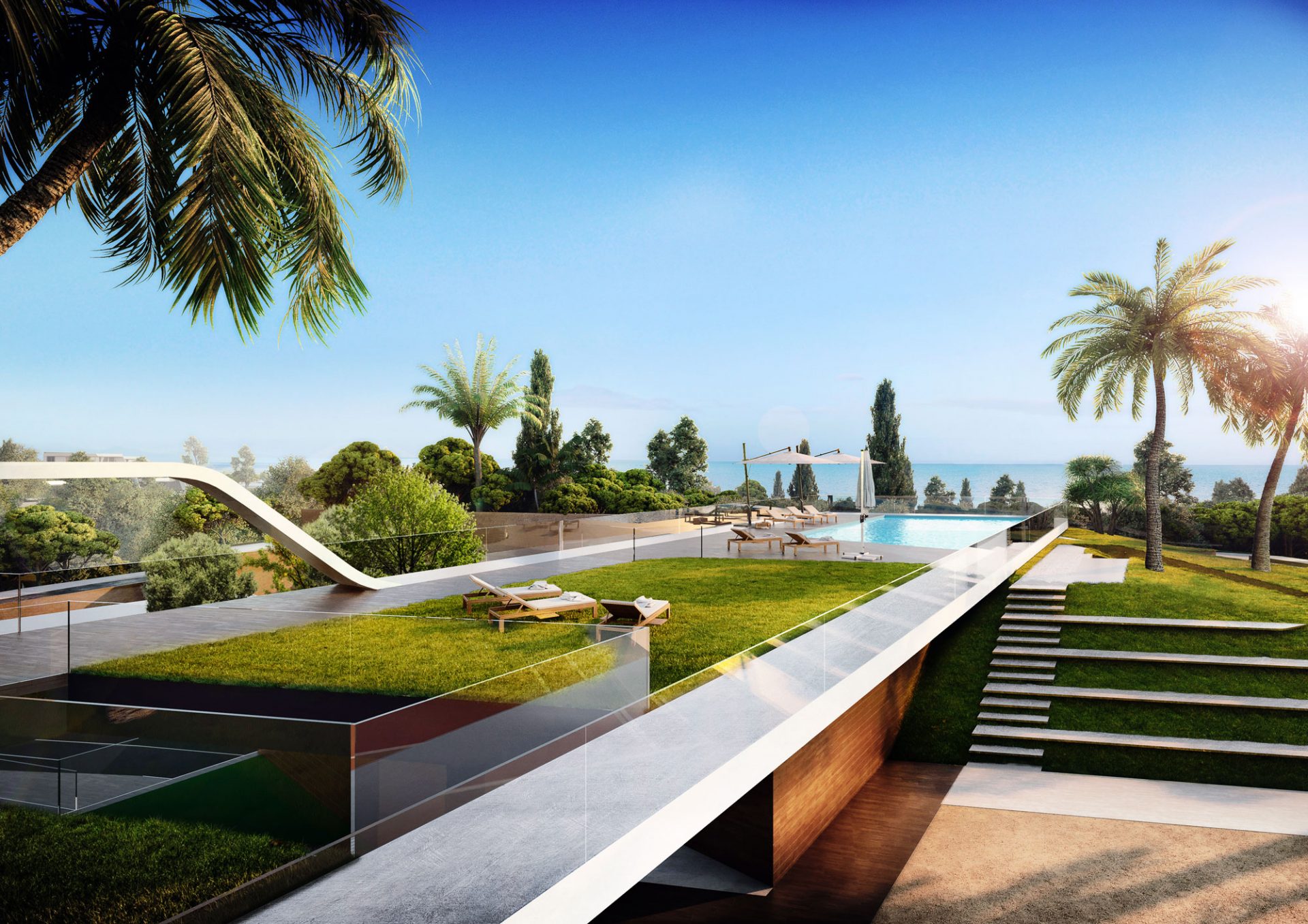 Luxurious living in the south of Spain
Living in the wonderful Spanish climate, who doesn't dream about that? But finding the right property that perfectly suits your lifestyle isn't easy. We would like to help you in the search for the ideal home in Spain. Therefore we have listed a number of properties in the south of Spain, so read on and who knows, you might find the home of your dreams!
Living in Benahavís
Benahavís is one of the wealthiest communities in Andalucia, which ensures that it is very well maintained. Ideal to live permanently or for a second home! The traditional whitewashed Spanish village of Benahavís is full of restaurants, bars, galleries and facilities such as a post office, banks, schools and public/private gyms. So you have all the necessary amenities close by!  For example, you are only five minutes away from the blue flag beaches of the Costa del Sol. Furthermore, you are also a 7 minutes drive from Puerto Banús, 15 minutes from Marbella and within 20 minutes you are in Estepona.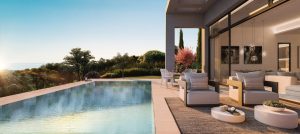 Our tip – Villas Jasmine
At La Finca de Jasmine you get to choose from several luxury villas with stunning panoramic views of nature, the mountains and the sea. With its ideal location in the golden triangle of Benahavís, Marbella and Estepona, you'll have everything you need in no time. Because of the great environment you have access to beautiful hiking trails to discover nature, also you can spot wildlife because there is large reservoir from which they can drink. So it is the perfect place to unwind and forget the time.
La Finca de Jasmine is a new construction complex with a total area of 269,000m², which accommodates 14 beautiful villas with modern and stylish interiors. Built to the highest standards for superior living, this complex is the ideal working environment. You have the choice between three different types of villas that differ in composition, so this villa will completely fit your lifestyle!
The complex excels with beautiful Mediterranean gardens, private pools and the easy connection to Marbella and Estepona. There is also a clubhouse and a spa on the domain.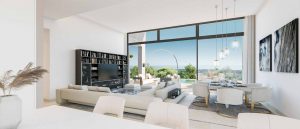 Living in Mijas
In Mijas Costa you can enjoy the sun and the twelve kilometers long sandy beach, where there are various water sport activities such as windsurfing or jet skiing. In this lively town you have all the necessary facilities such as nice bars, restaurants, supermarkets, sports centers and golf courses. You can also relax in the nature that Mijas has to offer, go shopping or play golf. Would you like a day of skiing? The ski slopes of Sierra Nevada are two hours away. Would you rather see the sun? In an hour and a half you can reach the surfing paradise of Tarifa. Moreover, the central location is ideal for making day trips to Morocco and Portugal. An ideal location so  there won't be any dull moments.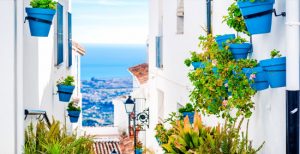 Our tip – Royal Palms Mijas
This residential complex is located on the hills above Mijas Costa, giving you breathtaking views of the Mediterranean Sea. At Royal Palms Mijas you have the choice between 69 modern apartments and penthouses with one to four bedrooms. The homes are built with open kitchens with energy-friendly appliances. They are located on a wide resort area with leisure pools, a sports pool, indoor and outdoor gyms, a children's play area, lots of greenery and access to the beach.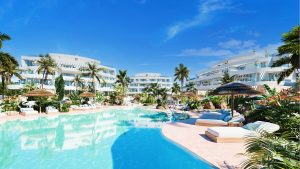 Living in Fuengirola
Fuengirola used to be a fishing village, but it has grown into a modern seaside resort with a kilometers long sandy beach. In the center of Fuengirola you can experience the real Spanish atmosphere with the narrow streets, squares and terraces. Tapas lovers will have a good time here with the large selection, also shoppers can enjoy the nice stores here.
From Fuengirola you have a smooth connection to all leisure and service offers of the province of Málaga. So you are not only quickly at the airport of Málaga, but also at the trains and boats. On top of that you are within minutes on the beautiful sandy beaches with incredible richness and leisure centers such as Tivoli World or Sea Life.

Our tips – Las Lomas del Higuerón & Higuerón West
Las Lomas del Higuerón is a qualitative, innovative and sustainable residential complex. From your terrace you will have spectacular views of the sea. Furthermore, the houses are oriented so that you can fully enjoy the warm and natural light, with beautiful light in the open spaces. Here you have the choice of exclusive penthouses with two to four bedrooms. There are also various types to choose from, so that your penthouse is completely tailored to your needs.
This complex consists of four different phases, each of which is a closed area with its own facilities to offer you maximum privacy. With each phase of this project there are communal swimming pools and large gardens, as well as a coworking area and a gym. Finally, all homes also have private gardens where you can completely unwind.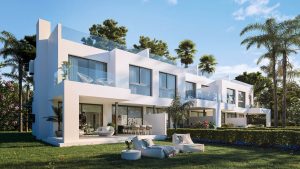 The Higuerón West residential complex is a very high quality and environmentally friendly complex, designed by the world-famous architect of Broadway Malyan. The complex is located in the heart of the Costa del Sol where 'Live, Work & Play' is the central value. Thus, the development was designed to provide the best possible living and working experience. With several penthouses and apartments from two to four bedrooms, this should be possible.
Higuerón West stands out because of the many facilities of the residential complex. For example, not only is there a wide range of wellness facilities, a shopping center, sports facilities, stunning views of the Fuengirola coastline, a children's playground and an animal park, but there are also beautiful gardens of more than 100,000 square meters consisting of long paths for walking, running or cycling. Transportation has also been thought of, including a little train to the beach club and parking spaces for bicycles and electric cars. In short, this fantastic complex is designed to live, work and enjoy in the most ideal conditions.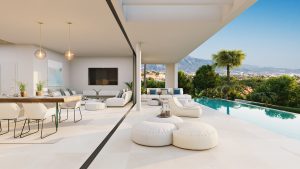 Living in Málaga
Málaga, the ideal location to escape from the daily grind and enjoy the many bars and restaurants at all price levels. So after a day of shopping you can enjoy a snack and drink in the sun. Nature lovers will also have a good time here, because Málaga is surrounded by beautiful landscapes, so you can go into the mountains for a hike or bike ride in the Montes de Málaga. From the city center you can easily reach the beaches, which makes it very lively and cozy. Or just enjoy the sun or stroll along the boulevard in the evening with the impressive sunset, it's all possible in Málaga.
The biggest advantage of living in Málaga is the easy connection with the rest of the country. The airport is located in Málaga and offers good connections to numerous national and international links.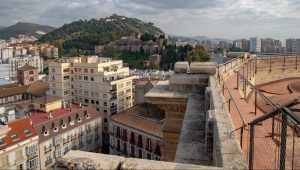 Our tip – Picasso Towers
Málaga enters the European residential elite with the Picasso Towers project. This project consists of three imposing towers with 20 floors each and a total of 213 apartments located on La Misericordia beach, on the west side of Málaga city. The apartments and penthouses in these towers have beautiful terraces with stunning sea views.
You will certainly not be short of luxury in the Picasso Towers. There are three swimming pools, a spa, a gym, a private cinema room, a game room and a co-working area. In this project you can choose between a two to five bedroom apartment.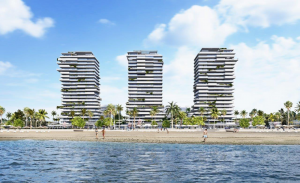 –
Want to see more of our projects? Be sure to take a look at these beautiful residential complexes: