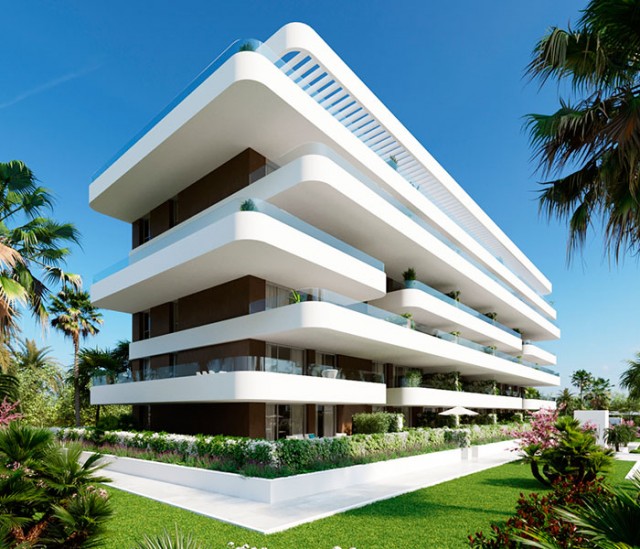 Various architectural styles of new apartments in Spain
When you have a look at a Spanish real estate website, you will find a vast choice of properties with different architectural styles to suit every taste and budget. From villas and country houses to modern apartments and residential resorts under construction; there is always something for everyone. Most people prefer newly constructed apartments because of their unique amenities and conditions. If you are thinking of purchasing an apartment with excellent location among the lovely nature, you need to discover more about the various architectural styles of new apartments in Spain. Here are some of the best homes for sale in Spain; you're sure to find one with your favorite design.
Apartments with modern design
Contemporary design, often known as modern design, is simply what we are most familiar with and see in our daily lives. Since design and fashion are constantly changing, it would be impossible to pinpoint the architectural style of any year. However, there are certain essential features that define a modern apartment:
Neat geometry
Contemporary design puts considerable emphasis on simple lines and geometric patterns. Arches, ornate columns, window shutters, and other absurd decorations are no longer employed in such flats. These apartments streamline the dwelling, emphasize functionality, and eliminate extraneous flourishes.
Emphasize on the view and natural light
 The presence of wide windows is one of the most popular characteristics of modern design. Working in tandem with the simplicity of the building design, installing large windows of varied sizes draws attention to your home's natural surroundings. You can find this interesting feature in the modern apartment of Palmitos de La Quinta . These apartments are in the middle of nature and enjoy spectacular views over the sea, golf courses and natural parks, including Sierra de Las Nieves.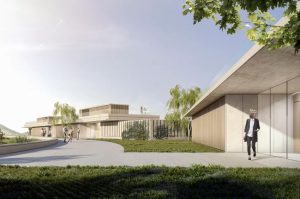 Play with colors
Contrary to common belief, modern design does not have to be monochromatic, black-and-white, or purely geometric. Bright colors, fascinating textures, and varied mixes of decorative accessories characterize the new generation of modern apartments, both inside and out.
Apartments with modern traditional design
This architecture style may be summarized in one sentence: looking at a house, it doesn't feel traditional, however when you look closer, you can see traces of tradition. It could be the rebirth of tradition and its fusion with the modern era. Modern Traditional is one of those styles in which we can use a home's traditional architectural envelope to reinterpret features that are generally used in a traditional environment.
Employing of natural materials
The combination of modern designs with natural materials such as wood, stone, or exposed white concrete makes a strong statement, keeping your home rooted in tradition while visibly leaping into the future. These designs could be used in both the interior and exterior of your apartment.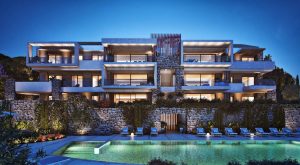 Smart home
True, you may outfit your traditional flat with smart home elements as well, but it is an essential aspect of modern and modern traditional designs. Modern designed apartments can provide security, comfort, convenience, and energy efficiency for owners. So, if you are interested in smart homes, be sure that the apartment provides broadband internet access via a fiber optic network. A fantastic option that you can easily find in the fantastic apartments of Palmitos de La Quinta.
Apartments with traditional design
Traditional design can be traced back to European houses built in the 1700s and 1800s. Typically, the style is connected with Neoclassical and Georgian architecture. Traditional design elements can be seen in Colonial-style properties as well. Although modern traditional designs are increasingly popular nowadays, traditional architecture can still be appreciated. Like in this newbuild villa in Elviria.
Neutral colors
The use of neutral colors is one of the key characteristics of traditionally designed apartments. Traditional design is most likely to use neutral walls and primary hues such as red and green. Moreover, the use of dark brown wood is a signature of an architect who appreciates classical architecture.
Windows and lightning
Apartments with traditional designs typically have smaller, symmetrically arranged windows of a similar form and size. Consequently, more artificial illumination is required. Traditionally designed apartments frequently make up for their lack of natural light with appealing elements like stained – glass windows and hand-carved furniture, as well as antique internal illumination.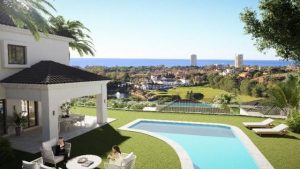 —–
In our blog you can read much more about living in southern Spain. So don't hesitate to check out our other blogs for great tips and useful facts about the Costa del Sol. An overview of the new-build homes on the Costa del Sol can be found on nieuwbouw-costadelsol.nl.