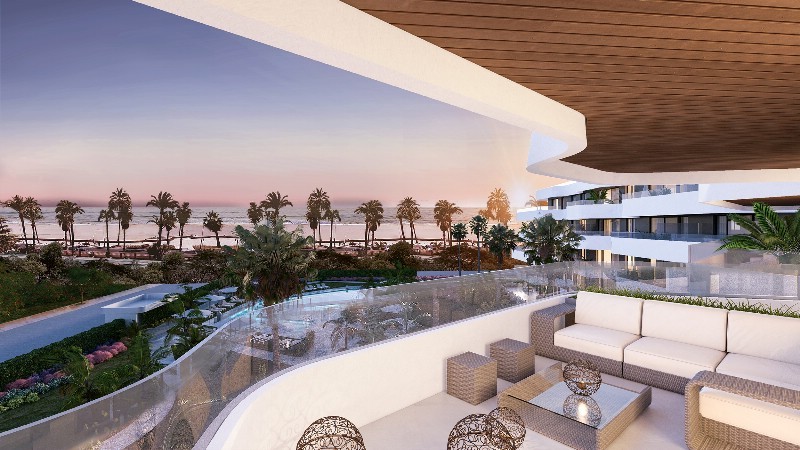 Torremolinos – the town that never bores
What used to be a fishing village has now become one of the most popular seaside towns in the south of Spain. This is not without reason, because Torremolinos has a lot to offer! Amongst other things, you will enjoy a beautiful coastline that stretches for no less than six kilometres, a nice atmosphere due to the friendly inhabitants and, above all, the blissful Spanish temperatures!
A little bit of history
The name 'Torremolinos' comes from the big tower in the town, namely the Torre Pimentel. Many windmills were built around this tower, which is why it was often called "Torre de los Molinos" and thus the name Torremolinos came about. The tower is about twelve metres high and offers an impressive view of the sea.
The town is located in an area that has been inhabited since the ancient Stone Age and, as a result, contains beautiful prehistoric caves and a large number of archaeological settlements belonging to the Phoenicians, Romans and Arabs.
Torremolinos gained real popularity from the 1950s onwards, with a peak in the 60s and 70s. At that time, many celebrities decided to come and live in Torremolinos or go on holiday there: directors, actors, writers, members of royal houses, etc. were more than happy to spend their free time here. The ideal location of Torremolinos also played a role in its popularity: it is close to Málaga and therefore very easy to reach!
The best things to do in Torremolinos
In Torremolinos you will not get bored easily: you can relax on the high-quality beaches, the trendy bars and restaurants or enjoy one of the many other activities the town has to offer.
Go to the market
The El Calvario market takes place every week. Of course, in high season, many tourists come here, which makes for a very pleasant atmosphere. This market takes place every Thursday between 10h00 and 14h00 on the Recinto Ferial, which is next to the aqua park. On this market you will find a lot of clothes at advantageous prices. So it is definitely worth passing by!
Relax in the Parque de la Batería
If you want to relax, this park is the place to be. From a picnic to a walk, a bike ride or a boat trip: it's all possible! Take a walk through the beautiful green nature and enjoy the surroundings. With seven hectares of grass, this park certainly has enough room for a very enjoyable day. Furthermore, there are wide and clean paths in the park that are ideal for a lovely bike ride and there is also a clear blue lake. You can rent a rowing boat to float around on the water. This is also a perfect getaway for the children, as the park has a 650 m² playground. They will certainly have a great time there!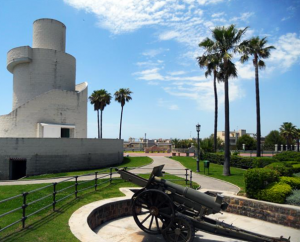 Enjoy the beaches of Torremolinos
Next there are those fantastic beaches on the Costa del Sol, and Torremolinos certainly has a lot to offer! There are several beaches, each with its own assets, and they are all suitable for children. Ideal for a day with your friends, your lover or your family!
Costa Lago beach: With its urban location between Alamos Beach and Playamar, this beach is particularly popular with young people. In addition to sunbeds, you can also rent hammocks on this beach. After a wonderful day at the beach, you can also rinse off in the showers.
Bajondillo beach: This beach is located at the Paseo Marítimo with many bars, restaurants and nice shops.
La Carihuela Beach: Here you will find great beach restaurants (chiringuitos), the perfect place to enjoy a sunset dinner!
Stroll along Calle San Miguel
Calle San Miguel is the beating heart of Torremolinos and one of the busiest pedestrian streets in Europe. You'll have a great time in this bustling street with its many shops, bars and restaurants. The street leads you via the Torre de los Molinos to the Paseo Marítimo El Bajondillo.
Torremolinos, also perfect with children!
With your children, you can not only have a nice day at the beaches or in the Parque de la Bateria, but you can also visit the Centro de Equitación el Ranchito with its amazing horse shows. Furthermore, in Torremolinos you can go to Aqualand or visit Crocodile Park, two fantastic amusement parks!
–
Are you, like us, absolutely enchanted by Torremolinos and would you like to live in this beautiful town? Then don't hesitate to have a look at the extensive offer of real estate! Read more great tips and facts about moving / living in Spain in our blogs!