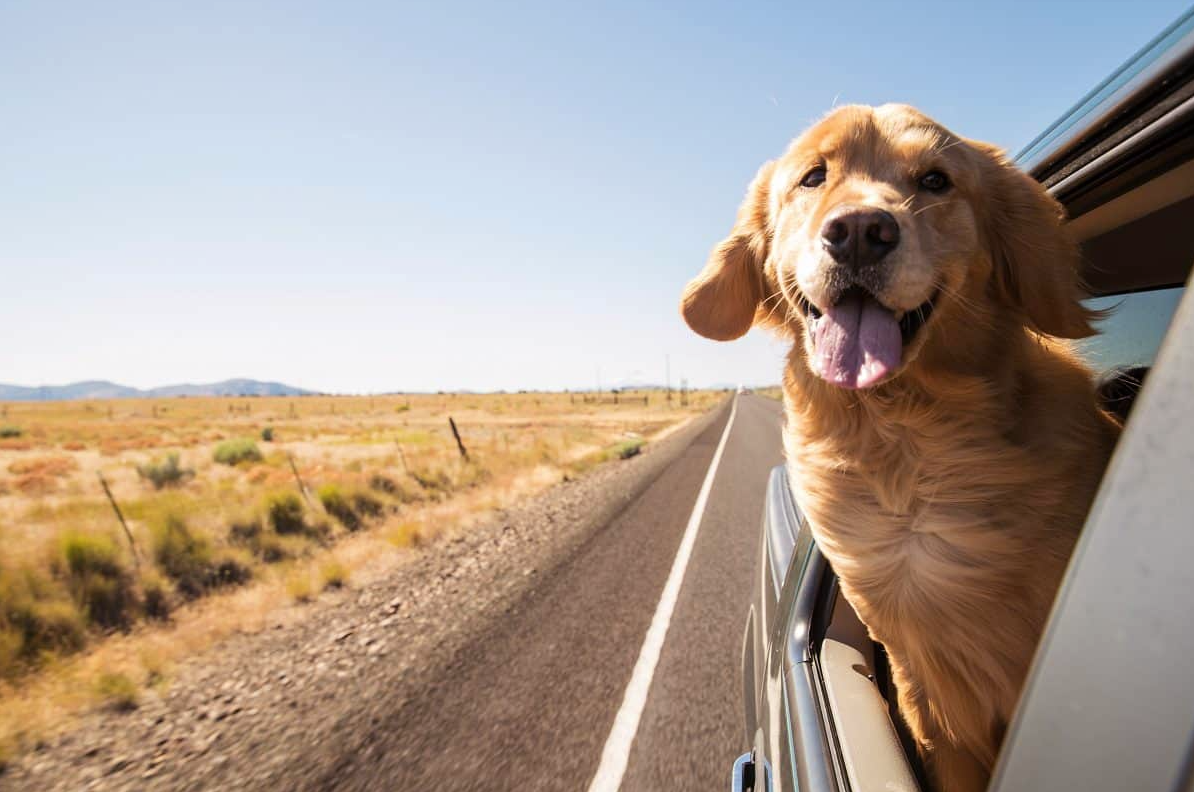 Moving to Spain with your pets
Pets are an important part of our lives, with their funny behaviour or their enthusiasm when you come home, they always put a smile on your face. Of course, they cannot be missed when moving to Spain. But are there specific rules you have to take into account and how can you transport your pets? You can read all about it in this blog!
Transporting your pets
There are several ways to transport your pets to Spain. You can transport your pet by car, but this is a pretty long drive. The rules for transporting pets in the car vary from country to country. In the Netherlands you can leave your pet in the car, but it cannot cause any danger, for example by disturbing the view. Do you prefer the plane? This is certainly also possible, but make sure that you arrange your flight in time, so that there is still room on a direct flight. This will save your pet a lot of stress. Moreover, you should also look at the rules of the various flight companies. At Transavia, for example, you can take your pet in the cabin if it weighs ten kilos or less (including the bag in which the pet is placed) and if the pet weighs more than ten kilos, you have to put it in a kennel in the baggage compartment. With Vueling, on the other hand, the weight limit on some flights is eight kilos and it is not possible to transport animals in the baggage compartment. So check out all the possibilities with different airlines beforehand!
The import of your pets
You don't have to worry about import taxes, because pets are exempt from these (just like furniture and clothes). Please note, however, that this does not apply if you want to sell the pets in Spain! In addition, there are a number of rules that you have to take into account:
Puppies have to be at least 12 weeks old, because that is when they get their first vaccination against rabies.
A maximum of five pets can be brought.
The animals must have a valid EU pet passport.
Dogs must be microchipped or have a clearly readable tattoo (from before 03/07/2011).
Furthermore, your pet must be fully up-to-date with the necessary vaccinations.
Buying equipment
Of course it is always nice to spoil your pet with new toys, but you also need practical items such as a leash and food. You can buy the food at a supermarket or pet shop (Tienda de Mascotas). Also toys and other necessities can be found at a pet shop, but in Spain there are also 'Chinese' shops and shops where they have everything. The prices are often a lot lower in these places.
Pets on the beaches
Playing around with your dog on the beach, isn't it wonderful? But be careful with this. In Spain, dogs are not allowed on official beaches during the high season. There are, however, so-called dog beaches where dogs are allowed. Check this carefully before you go to the beach, because in some regions the fines can go up to 3000 euros!
Potentially dangerous dogs
In Spain, there is a special legislation for potentially dangerous dogs. This includes several breeds such as Staffordshire Bull Terrier, American Staffordshire Terrier and Rottweiler. This can vary by region, so be sure to look it up for your region. For these breeds, you must take into account the following rules:
You must have an administrative licence from the town council which must be renewed every three years.
Be in possession of a certificate from the vet that the dog does not show aggressive behaviour.
Posess a liability insurance.
In some regions, these breeds are also obliged to wear a muzzle at all times.
–
Now you know a bit more about the essentials of moving with your pets. Are you curious for more interesting tips about living/moving to Spain? Don't hesitate to take a look at our other blogs!