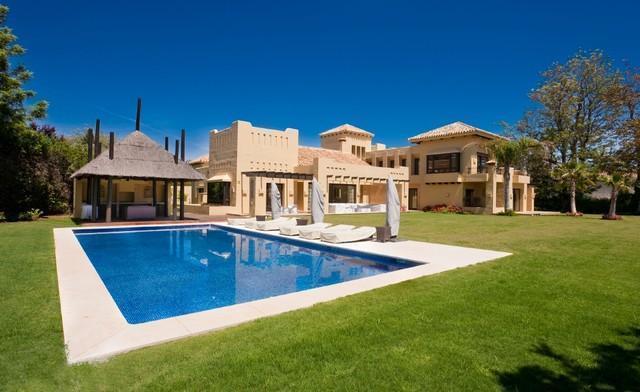 Positive start home sales in 2017
Sales of properties skyrocketed to 26.9% and resulted to the highest increase in 6 years.
In March, 40,461 properties were sold, wherefrom almost 82% consisted of second hand homes. Thereby, the total amount of sold properties in March is 26.9% more than the same month in 2016. This resulted to the highest amount of sold properties in the last 6 years.
In spite of the slight decrease of 1.2% in February, the Spanish property market faced an increase of 14 consecutive months. Besides that, the cumulated increase in the first three months of 2017 is already 15%.
Moreover, new constructions of properties are moving on again in the sought-after cities of Spain, such as Barcelona and Madrid, and also in other popular destinations. This can be traced back in the sales of newly built properties, which have increased by 21.2% in March, in comparison with the same month in 2016. This increase concerned 7,361 transactions and it was the highest increase since February 2016. However, the highest increases of March have taken place in the second home market. The increase of transactions in March compared to that of the same month in 2016 was 28.3% which resulted to a total of 33,100 transactions. This is the biggest result since September 2007.
89.8% of the sold properties consist of free buying houses and 10.2% social housing. The sales of free buying houses increased at a yearly rate by 27.6% in March and reached 36,332 transactions. Regarding, the sales of social housing, there is a yearly increase of 21.5% which is equal to 4,129 transactions.
Furthermore, in regards to the regions that had the most transactions in March, Andalusia takes the lead with 7,976 sales and is followed by Catalonia (6,832), Valencia (5,854) and Madrid (5,684). Fernando Encinar, Head of Studies at Idealista, outlines that "the data obtained in March passed the milestone of 40,000 transactions". In spite of that this process excels at two levels, the fact that transactions made in the autonomous regions (except the Canary Islands) are increasing compared to 2016, is a signal that more and more markets are reaching their equilibrium.