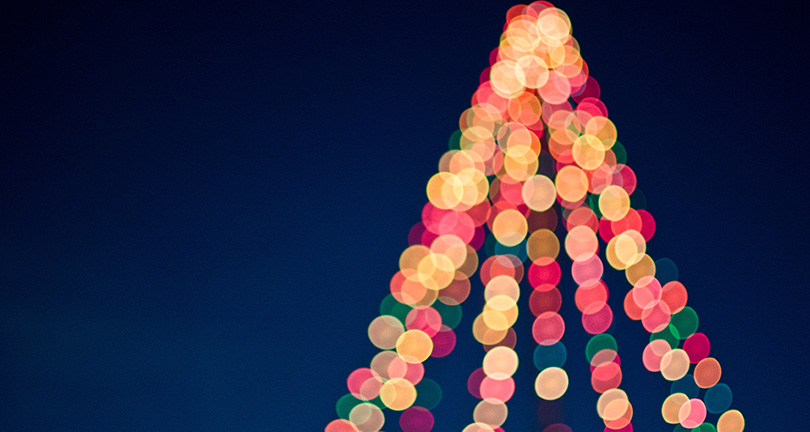 Christmas in Spain
Are you celebrating Christmas in Spain this year and do you want to know more about the traditions? Or are you simply curious about how the Spaniards celebrate Christmas? You can read more about it here.
Christmas and New year in Spain are very special and important holidays as well, just like in other countries. It starts at the end of November, you will see Christmas houses being set up, there are christmas decorations hanging in the streets and you can hear Christmas music. Just like in our country, Christmas is celebrated with family, with all kinds of delicacies and lots of sweets and different dishes. In contrast Spaniards only celebrate one day of Christmas.
Christmas Eve
Christmas Eve, also called Nochebuena, is the most important night of Christmas. The whole family comes together to dine for hours and to open presents. On the table you will find well-known regional dishes such as turkey, fish and sweet dishes. It is also popular to sing Christmas songs and to drink the traditional Spanish wine: Cava. After the Christmas dinner many Spanish families are going to the 'Misa del Gallo': the night mass. Songs will be sung to honor the birth of baby Jesus, accompanied by traditional instruments such as the friction drum and the tambourine. Restaurants and bars are closed on Christmas Eve.
In Spain, they have another special tradition at Christmas. For example in the regions Granada and Jaén people jump over fires to protect themselves against diseases. In other regions, a special Christmas dance will be performed that is more than one hundred years old. Furthermore, Spaniards only send Christmas cards to people they have not seen for a while. This is because they think you can also wish the people a nice Christmas in person when you meet them.
Christmas day
On Christmas day, families come together again for an extensive lunch. Although it is normal that children are getting gifts only on Epiphany, most of them will also get a small present under the Christmas tree. On Christmas Day it is also a tradition to build a Nativity Scene together. Boxing Day (Second Day of Christmas as it is called in the Netherlands) is never celebrated by the Spaniards. But most families come together to have a leftover dinner.
Every year, cities organize Christmas markets at different locations in Spain. In Barcelona you can visit several of them. For example, you will find one of the largest markets in Barcelona, just in front of the cathedral with about 300 stalls! But also in Madrid you can find a characteristic Christmas market.
Next to that, people are looking forward to the draw for the Christmas lottery. In Spain this is called 'El Gordo' which means, 'the fat one'. It is called this way because you can win a lot of money with it, the maximum prize will be about 2 billion euros! This money is being divided under the 170 winning tickets. That is the reason everyone in Spain plays along. Each year on the 22st of December it is broadcast live on television and internet. All the winning numbers are traditionally sung by children.
New Year and Epiphany
New Year is also a major celebration in Spain. Families and friends organize an extensive dinner and of course the Cava must not be missed! At midnight the clocks at the Puerta del Sol square from Madrid sound throughout Spain. This is broadcast by the national channel TVE.
The children are pampered once more when it is Epiphany. After having received a few gifts at Christmas, the real 'package evening' can now start. In Spain 'Secret Santa' is the one who brings presents. On the 6th of January, with Epiphany. First on the 5th of January a magic Three Kings parade marches through the city and children are gifted with sweets. After that, in the night from 5 to 6 January gifts are put in the shoes for children.
Living in Spain
Many people want to overwinter in Spain because it is often much better weather there than in their own country. Also with Christmas it is pleasant and cozy to spend your holidays in Spain. Have you always wanted to have a second home in Spain, so that you can also enjoy the weather and the cozy atmosphere around the holidays? Take a look at our website here, we offer you houses and apartments for a price that you can not beat!
Feliz Navidad!