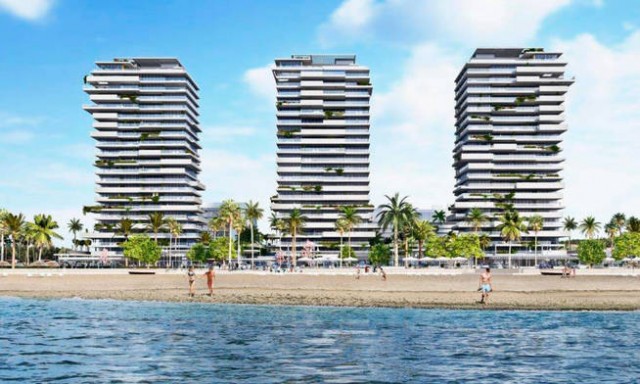 The new investment hotspots of Spain
Are places like Girona, Málaga and Cádiz the new investment hotspots of Spain? According to the latest price data from Idealista, there have been significant price increases in various smaller Spanish cities. The emerging cities of Girona, Málaga and Cadiz in particular recorded some of the biggest increases. In the past year, average house prices throughout Spain have risen by 6%. It is remarkable that house prices in Barcelona fell for the first time in 5 years. House prices in Madrid and Valencia increased.
Investing in so-called second tier Spanish cities
An exciting time for so-called "second-class Spanish cities". Popular cities such as Barcelona and Madrid are expected to grow less rapidly in the coming months, but will undoubtedly retain their status as an important investment hotspot. House prices along the Spanish coast, however, will continue to grow at a steady pace. Investing in emerging cities such as Girona and Málaga can provide investors with a healthy return in the mid-term.
It is predicted that in the coming years there will be a major switch from renting to buying in Spain. This is expected to generate more demand for areas that still need to attract, especially on the outskirts of major cities. This, together with the continuing demand for real estate by foreign buyers, is expected to further stimulate the housing market.
Girona
Girona is a city that stands out with price growth of 20% (more than 3 times the Spanish average). The number of transactions in this province has increased by around 60% in 7 years. It is the largest city in the area of the Costa Brava. Girona is especially popular with tourists who stay on the Costa Brava and want a day trip with many sights. Due to its convenient location, just 40 minutes from Barcelona by high-speed train, the city is becoming increasingly attractive for investors and buyers. Especially the interest in houses in the center and rustic houses in a beautiful surrounding landscape has increased enormously.
Málaga
We wrote earlier about the increasing popularity of Málaga, but here is just a small summary.
Málaga is increasingly attracting the attention of investors. For decades, Málaga has been seen by international visitors as the gateway to Marbella and other popular destinations on the Costa del Sol. Nowadays, Málaga is growing in every possible way, from gastronomy and architecture to art and culture. More and more international visitors know where to find Málaga, the number of tourists are increasing every year. This increase has a positive effect on the real estate sector. The number of homes sold has increased by around 50% in the last 5 years. Both apartments and villas are sold well in Málaga.
Cadiz
Further along the Spanish south coast, on the Costa de la Luz, the historic province of Cádiz has seen sales rise in recent years, by around 60% in 5 years. The housing supply in the province of Cádiz is very diverse, so that every buyer can find a suitable home. The city is more than 3100 years old and a number of sights still date from the early years. Many parts of the old city walls are still standing. Cadiz has been a port city since its inception. The city has many secrets and has therefore recently been designated by the New York Times as one of the must-visit places of 2019 for good reason.
Expectations
It is expected that investors may need to adjust their strategy this year and include houses outside the major Spanish cities in their property portfolios. Predicting future house prices always remains difficult. Prices, values and situations change regularly. More information about the expected house prices in Spain for 2019 can be found here.