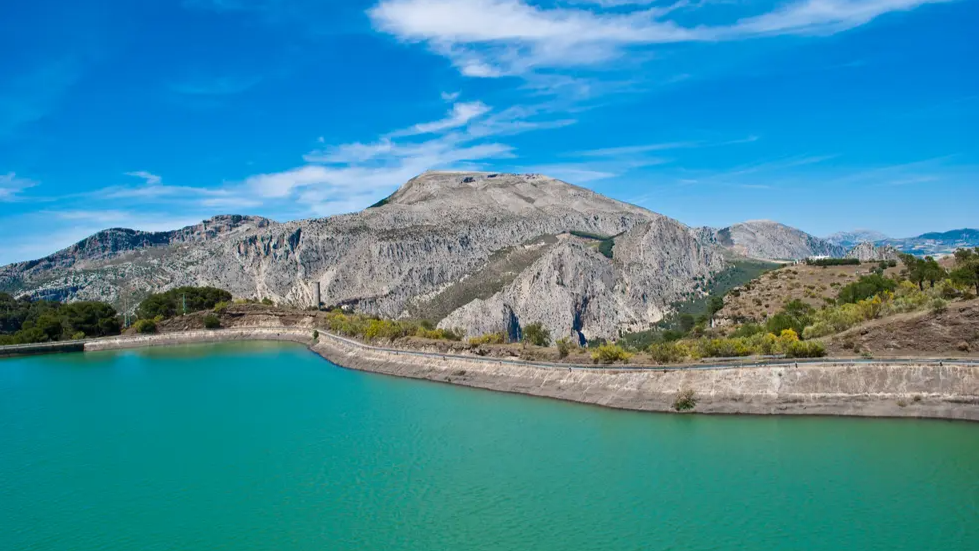 The idyllic Spanish nature in Andalusia
On the Costa del Sol you will find wonderful beaches, trendy bars, cosy restaurants, etc. but that is not all! Nature lovers will certainly find their place here, as 30% of Andalusia is protected nature. So there are many nature parks each with their own unique elements such as beautiful lakes, snowy mountain tops, cliffs, and much more.
Sierra de las Nieves National Park
Just an hour's drive from Estepona and Marbella is this 23,000 hectare nature park. Because there is less human activity here, it is the perfect place for animals to live. So during a hike, the chances are high that you will see mountain goats jumping around or that you will spot mouflons. There is also a wide range of flora here, including the unique Spanish silver fir and carob trees. There are no less than 1500 different species of plants in this park, 19 of which are unique and can only be found here. The park was therefore declared a biosphere reserve by UNESCO.
Sierra de las Nieves means 'snow mountains', because on top of them the highest peaks of this park are adorned with a beautiful white layer of snow. Between these mountains is the highest mountain of the province of Málaga, making the park very popular among mountaineers. Definitely worth a visit!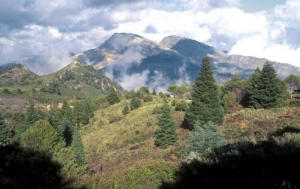 Real estate tips near Park Sierra de las Nieves
Sierra de Aracena y Picos de Aroche Nature Park
A little further inland, in the north of Andalusia, you will find Sierra de Aracena y Picos de Aroche. The park stretches over 28 villages with an area of 186,000 hectares. A special feature of this area is that it gets a lot of rain, which makes for very lush forests with many animals. Many endangered and protected species live here as well, such as the Iberian lynx and the black stork (which you can sometimes spot in the Belgian Ardennes).
Cabo de Gata-Nijar Nature Park
This nature park in Almeria has a volcanic origin, which makes it possible to find impressive rocks and cliffs up to 100 metres high. There are pearly beaches in the coves and small islands surrounded by coral reefs. Further inland you will find lagoons, salt marshes, dry steppe and an area that is so dry it almost looks like a desert. In this area, temperatures rise sky-high and there is hardly any rain.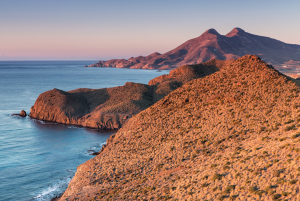 Reservoirs of Guadalhorce
Just an hour from Málaga, you can enjoy these three lakes with azure waters. Take a swim, step into a kayak or explore the nature. Near the lakes, you will also find the valley of Guadalhorce, with limestone rocks and cosy white villages. The Caminito del Rey rock-climbing route is highly recommended if you like a challenge.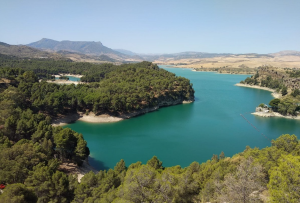 Real estate tips near Guadalhorce
Sierra Nevada
This park is located in the heart of Andalusia and, like Sierra de las Nieves, is often covered by a white layer of snow on the peaks. At the higher altitudes, rare tree species such as Sierra Nevada violets grow. Moreover, wild boar, badgers, foxes and genets live in the valleys. This area can be enjoyed all year round: jump on your skis in winter, enjoy the blossoming almond trees in spring, and walk the rocky paths with beautiful views in summer.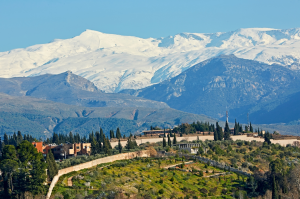 The Torcal de Antequera Nature Reserve
In the province of Málaga, this nature reserve stretches over 12 kilometres. Here you will not only find beautiful rocks, but also 700 different species of flora. The spectacular limestone formations can be enjoyed on several hiking trails. A must-see is the Mirador de Las Ventanillas, from where you will have a breathtaking panoramic view of the surrounding landscapes.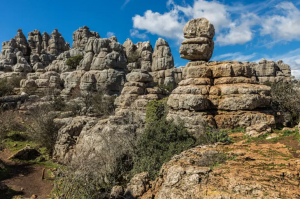 Real estate tips near Torcal de Antequera
–
In our blog you can read much more about living in the south of Spain. Don't hesitate to check out our other blogs for tips and handy facts about the Costa del Sol!