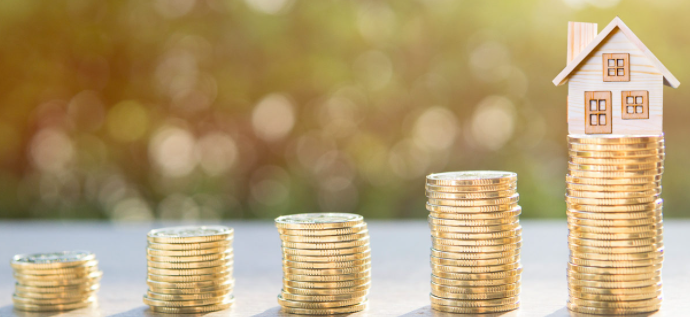 Investing in Spanish real estate: a smart move?
After the 2007 crisis, the Spanish real estate market has become increasingly interesting. Although prices in Spain are slightly rising again, the corona crisis has slowed this down. The prices have risen again by 17.5% from their low point after the crisis, but they are still about 32% lower than the prices during the crisis in 2007. In coastal areas, prices are even 39% lower at the moment. The prices are therefore still very attractive and, in addition, the mortgage rates are lower in Spain, which makes real estate in Spain even more interesting, because your monthly costs are not too high.
However, there are also disadvantages. For example, as a buyer, you pay notary and estate agent fees in Spain. The transfer tax is also fairly high. In Spain, you have to pay IVA (the Spanish VAT) and ITP (the transfer tax). This can rise from 6% to as much as 11% of the total buying amount.
So, there are several factors to consider, but compared to the Netherlands, prices in Spain are more affordable and your monthly costs will be lower. Thus, owning a second home in Spain can certainly pay off! Furthermore, it can also be a good investment because you can enjoy your Spanish home yourself. This way, you can escape from the daily grind and telecommute from Spain or spend a week relaxing with your friends or family. This is of course a great extra value of a second home in Spain.
New Build
There are many impressive new build projects for sale in Spain. If you are quick, you will have a large choice and you can choose the property that satisfies your needs. When the development has started and the construction has not begun yet, these houses are often still available for very reasonable prices. Often the prices rise during construction, so the property is worth more when it is finished than when you bought it. This becomes even more interesting if you invest in several properties within one project, because then you often get a volume discount.
Another advantage of new buildings is that the quality is often much higher than in older buildings. This means that you take less risk and are not faced with unpleasant surprises afterwards.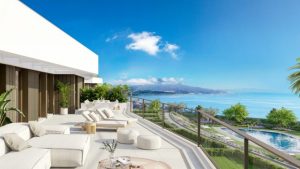 A holiday property
If you choose to invest in a property where you still regularly stay, you take less risk. Real estate prices do not need to have increased in order to make a profit, because you can also enjoy your Spanish home yourself and rent it out during the periods that you are not there. There are several websites that allow you to rent out your holiday home very easily (e.g. Airbnb). You can choose to rent out your property completely yourself, but you can also hire a professional company to do this for you. They will then arrange the rental of your home, the reception and the cleaning, among other things. This way, you don't have to worry about the rental, but you do get to enjoy the income.
When buying a holiday home, it is important to take into account not only your own wishes, but also those of potential renters. For example, it will be easier to rent out a two-bedroom apartment with a communal pool than a property located in the countryside.
Influence of COVID-19
Even during the Corona crisis, renting out properties in Spain continued to pay off. Research of the National Bank of Spain showed that the average gross rental yield during the corona crisis was 3.75%. The year before the corona pandemic this was 3.9%, which means that the rental property market in Spain has not suffered too much damage from the pandemic.
The corona pandemic also brings a number of advantages. For example, teleworking has become increasingly the norm and is expected to continue to do so. As a result, employees are no longer so much tied to their place of residence close to their place of work. This means that people are increasingly going abroad for longer periods of time. Furthermore, people have really realized that we have to enjoy life as much as possible. These two things together result in an increasing demand for quality rental properties in Southern Spain, which is of course positive for owners of yielding properties.
–
Naturally, investing in real estate is very personal and you should consider whether it is the best choice in your situation. We hope that with this blog we have helped you a little further! Are you interested in more fun facts and tips about real estate and living in Spain? Be sure to take a look at our other blogs too!