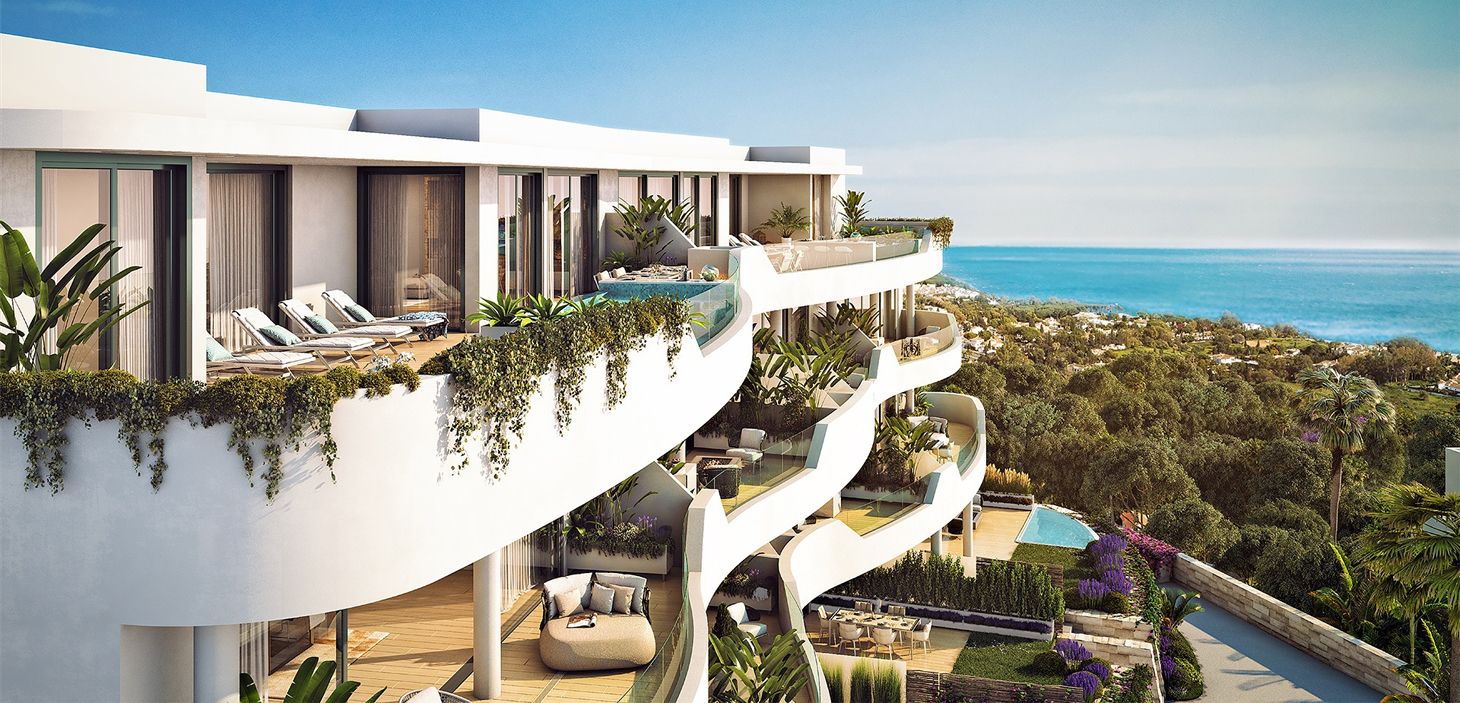 Costa del Sol, the best region in Spain to buy a property in 2022
Every year, a large number of people, particularly Europeans, choose to invest in a vacation home in Costa del Sol, Spain, drawn to the country by its friendly people, year-round sunshine, and cultural enrichment opportunities. There is no doubt that Spain has remained one of the best places in Europe to buy a home in recent decades. In the last year, international buyers accounted for roughly 20% of all property transactions in Spain. If you're considering investing in Spain, you're probably looking for the best places to buy a home in the country. But what is the best Spanish region to buy a property in 2022?
The best property bargains in Spain are undoubtedly in the municipalities and cities along the coast. The Costa del Sol is a privileged area that is popular not only with Spaniards but also with any foreigner looking to unwind in a dreamy setting. Some of the main reasons for purchasing a property on the Costa del Sol are listed below.
Perfect place for investment
Great potential for growth and, good profitability, undoubtedly, distinguishes investing in real estate in Spain. Following the pandemic crisis, Spain is likely to be a viable investment destination once again. According to Instituto Nacional de Estadistica (INE) statistics, house prices increased by 4.21% (0.78% inflation-adjusted) in the final months of 2021. Furthermore, the Spanish real estate market grew by 25% in the first quarter of 2022. The Costa del Sol (region of Andalusia)  was one of those popular locations where sales increased by 23%.Following the statistics, the post-pandemic recovery appears to be uninterrupted, owing to pent-up demand for property for sale in Spain and high inflation pushing people towards hard assets.
Abundance of sunshine
The Costa del Sol, literally "Coast of the Sun", is a region in the south of Spain, and has been one of the county's most popular tourist locations. This region is an incredibly popular second home location for foreign investors. As implied by its name, the great geographical location of the Costa del Sol provides 300 days of sunshine per year. Summers on the Costa del Sol are short, hot, and mostly clear, while winters are cool and windy.In this case, you can enjoy fantastic beaches, luxurious pools, and golf courses whenever you want, all while basking in the golden rays of the sun.
Do you need some vitamin sea?
When deciding to invest in real estate or relocate to Spain, you should indeed consider not only the property itself, but also its surroundings. Enjoying the calmness of the sea and relaxing under the bright sun is undoubtedly one of the most common reasons for purchasing a home in Spain. The Costa del Sol can then exceed all of your expectations. The area is famous for its hundreds of beaches to be enjoyed along this coast, from quiet, hidden coves to trendy stretches of sand with fashionable beach clubs. 
Playa de Pedregalejo, La Carihuela, and Rio Verde are just a few of the famous Costa del Sol beaches where you can enjoy clean, undeep water that is ideal for families. You can rent umbrellas and beds on the beach and spend the entire day relaxing on this beautiful beach.You can run or cycle along the beach, but you can also relax in the bars and restaurants and test the delicious Spanish seafood, including the famous 'pescaito frito andaluz,' an Andalusian-style fish.
Never get bored in Costa del Sol
Màlaga, the capital and one of the largest cities of the Costa del Sol, was named the second best city for expats by InterNations last year. Expats love the region because of what it has to offer, which keeps them entertained at all times. Aside from the unique nature and relaxing beaches, the Costa del Sol also has a vibrant social scene. Every year, the Costa del Sol attracts a large number of tourists, which has resulted in the establishment of numerous shopping centres in and around the region. This way, you always have a variety of options and the stores are never far away. All of the brands are available, as well as the local markets, which are particularly appealing to non-Spanish visitors.
You can also enjoy Spanish cuisine in the modern and classic bars and restaurants.  Large world-renowned golf courses, appealing museums, high quality cinemas, zoos, aquariums, natural parks, and a plethora of other fantastic amenities for you and your family are all available on the Costa del Sol, mostly a few minutes from your home.
———
Would you like to read more about the Costa del Sol and about buying a good property in Spain? So, don't hesitate to check out our other blogs for great tips and handy facts about the Costa del Sol !